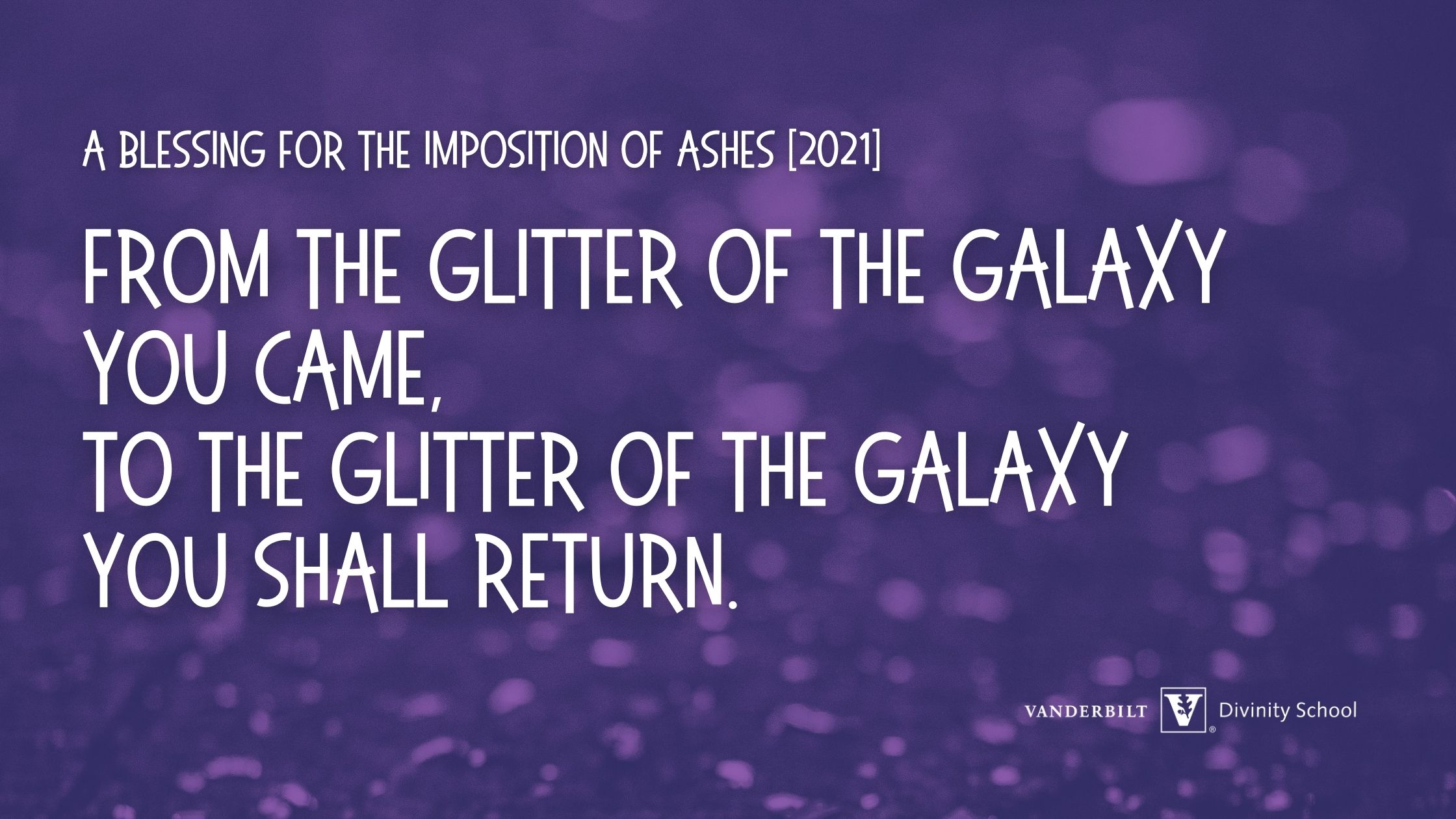 Maker of all things, In a season when we long for touch, presence, connection, we remember our place in the vastness of creation. As we enter a season of 40 days of spiritual preparation, we confess the habits of oppression often come more easily than the practices of sharing resources and challenging bigotry. We seek to proclaim that God's bold, expansive love shines through each of us. We mark ourselves, not with shame or fear, but with belonging and hope. As we mark our own or a loved one's foreheads with ashes, we root ourselves in this moment and give thanks for the stillness it holds, and for the possibility of joy and repair that we can and must enact in the world.
From ancestral dust you came, and to ancestral dust you shall return
From the glitter of the galaxy you came, to the glitter of the galaxy you shall return.