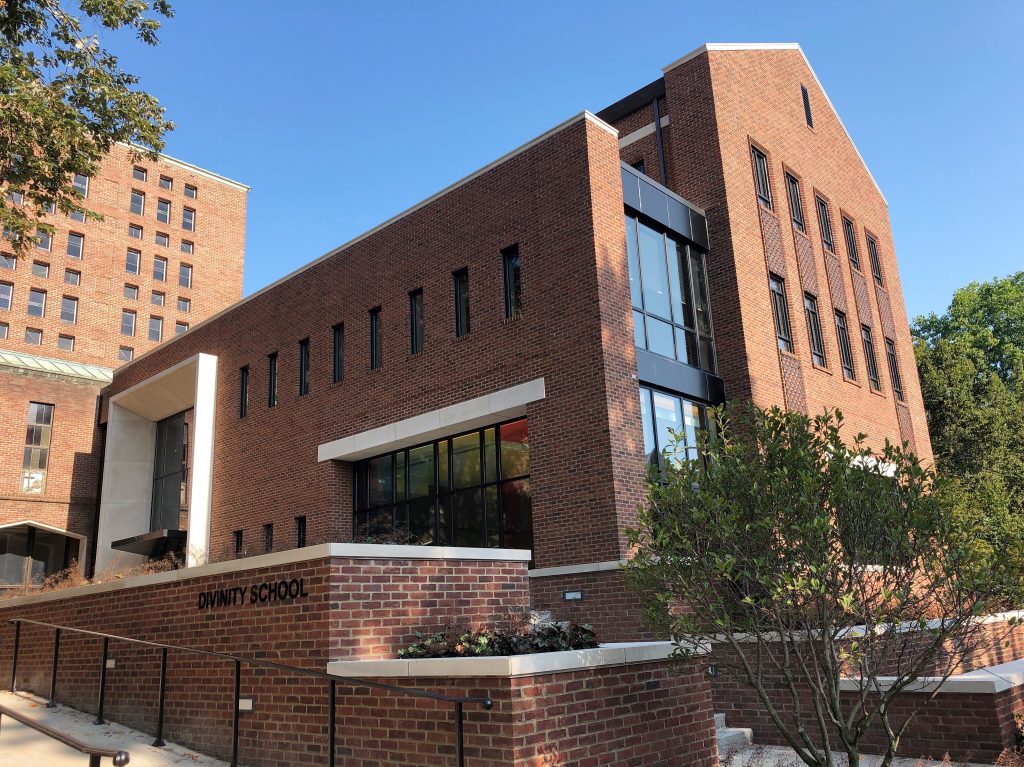 Preface: We wrote this statement in light of a recent labor dispute, now resolved with support from Worker's Dignity and the University and Divinity School. The conflict arose when a subcontractor of the primary construction company for the Divinity School renovation did not pay $66,000 owed to Armando Arzate and his colleagues whom the subcontractor had sub-sub-contracted.
A Faculty Statement with Regard to Wage Theft
As faculty of Vanderbilt Divinity School, we are concerned when relationships are breached, both in ways that are morally wrong and in ways that are systemic and often unrecognized and unaddressed. Concern with distorted relationships characterizes many of the world's religions and certainly the traditions of liberation shared by many of the faculty of Vanderbilt Divinity School. These traditions guide us in the search for more just relationships and require deep conversations among all involved. The school's Commitments express concern about matters of economic injustice in particular as well as racism and ethnocentrism, religious diversity, sexism, and sexual and gender identity.[1]
The Bible consistently confronts economic injustice. Leviticus 19:13 mandates:  "You shall not defraud your neighbor; you shall not steal; and you shall not keep for yourself the wages of a laborer until morning." This concern for wages finds one present manifestation in breach of contract, where employers do not pay those who do the work—individuals or companies—or where they withhold wages. Breaches of contract are more common in today's economy than many of us are aware. The most blatant examples occur when those who work are racial and ethnic minorities and women, and who are vulnerable because of matters of legal status. Each year, the amount of wages withheld in the United States greatly exceeds the amount of the value of property stolen in robberies.[2] This situation is intolerable.
We are also concerned about labor relationships that may be legal, but that do not recognize the full contributions of working people. Today in the United States, white women on average earn 77 cents, African American women 61 cents, Native American women 58 cents, and Latina women 53 cents of every dollar a white man earns for the same work.[3] Further,  while the productivity of working people has risen steadily, wages have not kept pace since the late 1970s.[4] Consequently, there is increasing inequality between the top and vast majority of the population. This situation too is intolerable.
We support Armando Arzate's courageous pursuit of justice on behalf of his colleagues and commend the work of our students, alums, and colleagues (including staff and administrators) who not only attend to these matters of injustice, but also take action to redress them. We are reminded by the recent incident concerning construction at Vanderbilt Divinity School of the need for communication among all parties, the imperative to portray all parties as accurately as possible, the necessity of sharing information, the importance of advocacy and solidarity, and the power of peaceful protest.
On behalf of the faculty,
James Hudnut-Beumler
Amy-Jill Levine
Bonnie Miller-McLemore
Joerg Rieger
Phillis Sheppard
[1] https://divinity.vanderbilt.edu/about/Living%20the%20Commitments.pdf
[2] https://www.epi.org/publication/wage-theft-bigger-problem-forms-theft-workers/
[3] https://www.cnbc.com/2018/04/10/today-isnt-equal-pay-day-for-black-latina-or-native-american-women.html