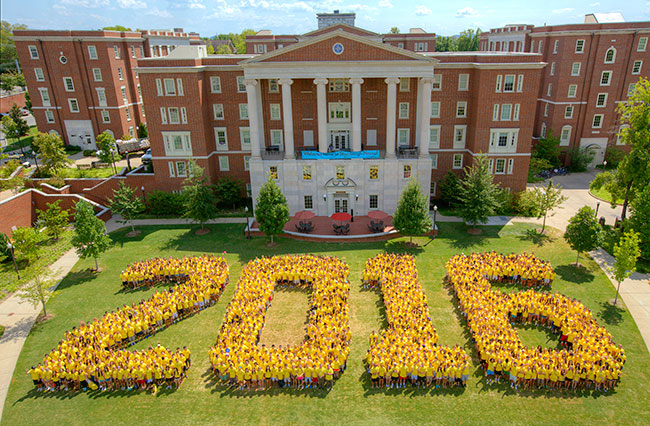 It was the spring of 1998. Europe was in the final stages of agreeing on a single currency, the euro. The Good Friday Accord had just been reached in Northern Ireland. Back in the United States, the President was embroiled in a White House sex scandal. And closer to home, on the speakers of high school graduation ceremonies from Hendersonville to Hollywood, Green Day's "Time of Your Life" imbued sentimental seniors with enough nostalgia to gloss their education in rose colored glasses.
Another turning point, a fork stuck in the road
Time grabs you by the wrist, directs you where to go
So make the best of this test and don't ask why
It's not a question but a lesson learned in time
Commencement brings a mixed bag of emotions. There is enormous relief and celebration. There's the anxiety about next steps. There's saying goodbye to friends who have seen you through the best and hardest moments of your Divinity career. And then there are all the questions left unanswered, the theological works-in-progress which will continue to be cultivated in you over the course of a lifetime.
Theological education is not a sprint; it's a marathon.
Fortunately, your training is well under way. In your time here, I know you've felt the thrill of the starting line, the surprise of that first pothole, the weariness of seemingly endless miles, dehydration in oh-so-many-forms, and what runners affectionally term "chafage." For you, Commencement will be a major milestone of achievement, but (sorry!) it's not the finish line. Yours is a journey that continues on the streets of the city, down the aisles of congregations, across dividing lines of race and class, and toward that beloved community that so often seems a distant mirage.
Here, too, you have discovered that you are not alone on the journey. I hope you've heard the fans – your family and friends and yes, even the faculty – cheering from the sidelines. I hope you drew strength from classmates running beside you, sometimes guiding the way a few steps ahead and sometimes pushing you onward from behind. I hope you felt your theological muscles stretch and grow as they hit their limits and then discovered new capacities beyond.
So take the photographs and still frames in your mind
Hang it on a shelf in good health and good time
Tattoos of memories and dead skin on trial
For what it's worth, it was worth all the while
Not many people know that the official title of Green Day's hit song is actually "Good Riddance (Time of Your Life.)" What an apropos juxtaposition for this moment! But we who have studied the psalmist know there is not always contradiction in lament and praise. My hope and prayer for you is that the fullness of your experiences here will serve you well in the years ahead. May you help the world hold together its joy and pain with tenderness and empathy. May you discover beauty and strength in unexpected places. And may the road ahead lead you always toward greater kindness, justice, mercy, and peace.
It's something unpredictable but in the end is right
I hope you had the time of your life
Katherine Smith
Assistant Dean for Admissions, Vocation, and Stewardship