The M.T.S. degree is designed to be a two-year, 48-credit hour program when taken full-time. It is intended for persons interested in pursuing graduate study across the several theological disciplines. This program may serve as a foundation for later doctoral studies in religion, for diaconal or ordained ministries in certain denominations, for religious leadership in the non-profit sector, or as a vehicle for the enhancement of one's own religious faith and understanding. 
Students in the M.T.S. program select one of two curricular tracks: 
A 

general plan of study

 

,

featuring a core foundation in theological studies (21 hours), a wide range of elective options (27 hours), and a MTS project/thesis or portfolio.

 

A

 

concentration plan of study

 

,

consisting of 9 hours of core courses, one or more  

concentrations

designed to prepare them for particular vocational paths (9-18 hours), a wide range of elective options (12-24 hours), and a MTS project or thesis (3 hours).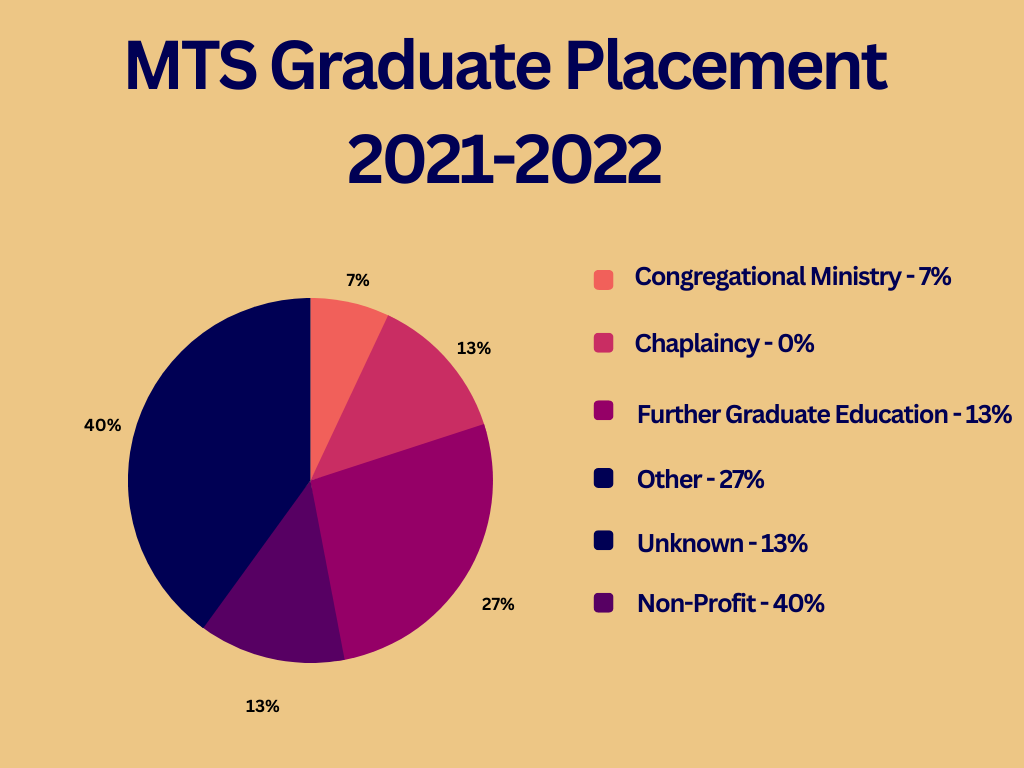 Additional Information:
Students in either the M.Div. or the M.T.S. may take graduate-level course work in other Vanderbilt University departments and may count these hours toward requirements for graduation. Such outside course work is subject to the rules that apply to transfer work. 
It is possible that some students will enter upon their theological studies with previous work in one or more required curriculum subjects. Students may opt to waive individual courses, provided they have taken comparable course work in the area at the undergraduate level. They may opt to transfer courses (up to 12 hours), provided they have taken them at the graduate level at a school accredited by the  Commission on Accrediting of the Association of Theological Schools . Waivers and transfer work must be approved by the Associate Dean of Academic Affairs. If a waiver is granted, another course in the same subject area must be taken. Students should consult with their advisors about the matter.