About the Award
Vanderbilt Divinity School and the Graduate Department of Religion recognize distinguished alumni/ae whose accomplishments and contributions have had a broad impact and positive effect in various forms of ministry and scholarship.
The Divinity School award is given to someone who has demonstrated excellence and distinction in justice making through their work in congregational ministry, religious institutions, ecumenical organizations, community -based organizations, government, or other social institutions.
The Graduate Department of Religion award is given to someone whose scholarship, teaching, or research has advanced the understanding of religion and its formative impact in the world.
If you have questions about the award or nomination process, please contact the Divinity School Development and Alumni Relations Office.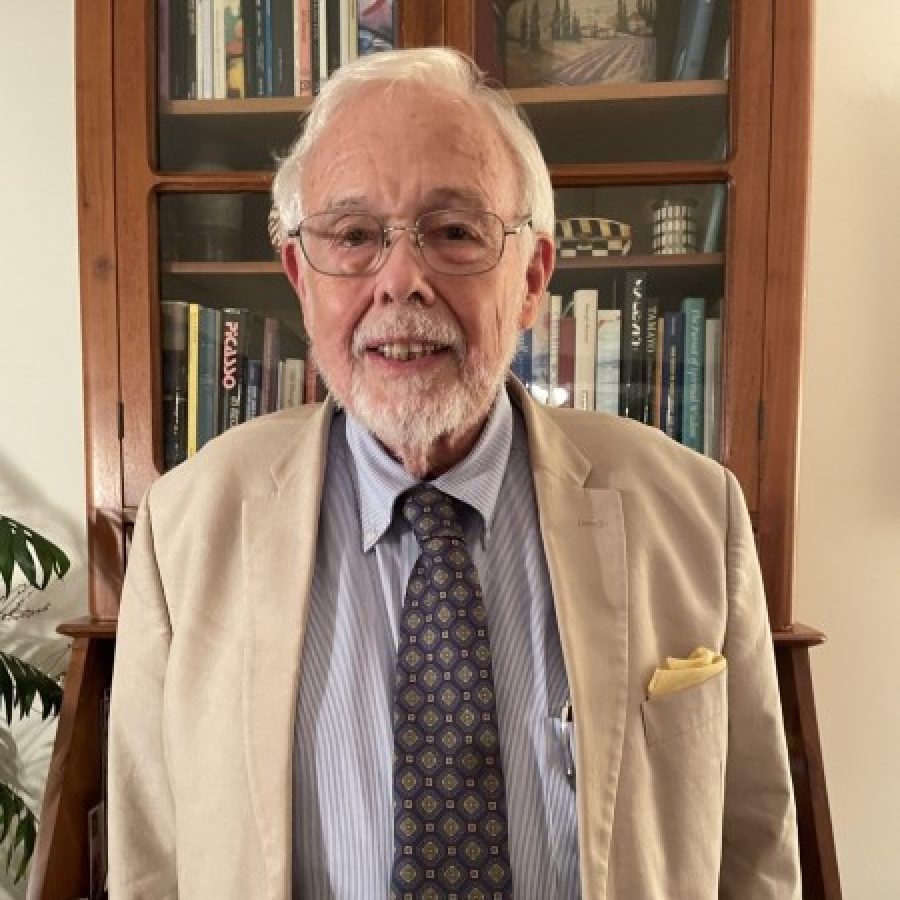 Wilson Yates, M.Div. '62
Yates is president emeritus and professor emeritus of religion, society and the arts at United Theological Seminary of the Twin Cities. Hunt is executive director of the American Academy of Religion and an affiliate faculty member at the Candler School of Theology at Emory University.
Yates has taught and written extensively on the arts in theological studies. In 1988, he founded and served as the first editor of the journal ARTS: The Arts in Religious and Theological Studies. His other publications include The Arts in Theological Education: New Possibilities for Integration and Arts, Theology, and the Church: New Intersections, which he co-edited. The volume Visual Theology was published in his honor and includes his article on artist Käthe Kollwitz.
Yates completed his undergraduate education at Southeast State Missouri University. He began taking courses at the Divinity School while he was employed by the United Methodist Church's Board of Education. While a divinity student, he participated in the Nashville sit-ins and was taken to the city jail in 1960 after an altercation with a segregationist during a downtown march. Yates made his one phone call permitted to Divinity School faculty member James Sellers, who came down to the jail with Professor Gordon Kaufman to bail him out.
Yates earned a master of divinity in 1962 and six years later received his doctorate from Harvard University. He has been a visiting scholar at Cambridge University and Yale Divinity School and a visiting professor at Pacific School of Religion in Berkeley, California.
In addition, Yates is an ordained minister in the United Methodist Church with dual standing in the United Church of Christ.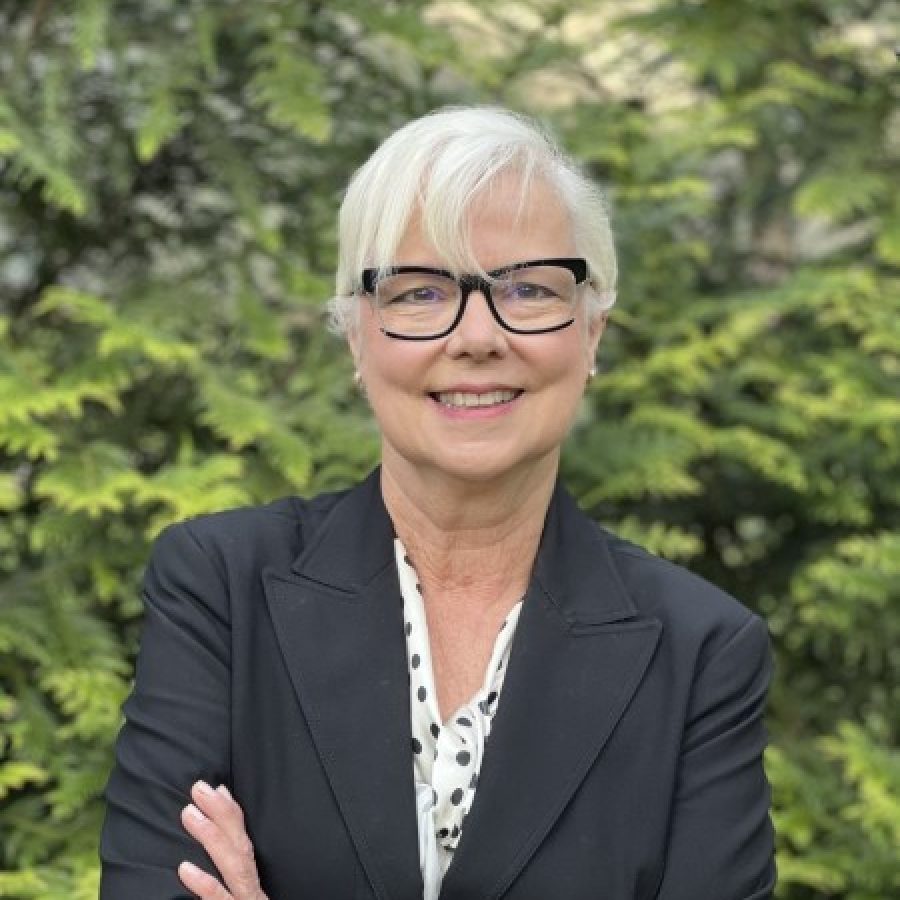 Alice Wells Hunt, M.T.S '96, MA '99, Ph.D '03
Hunt's research interests as a biblical scholar include leadership for transformation, biblical interpretations in contemporary contexts, and white privilege and white supremacy.
She completed her undergraduate studies at the University of Montevallo. Before her career in higher education, she was a systems analyst who built software for the Hubble Space Telescope and taught high school math. At Vanderbilt, she earned a master of theological studies in 1996, a master of arts in 1999, and a doctorate in religion, with an emphasis on the Hebrew Bible, in 2003. Her faculty adviser was Douglas Knight, whom she helped honor in 2013 with a book of original essays that pay tribute to his scholarly contributions.
From 2001 to 2008, Hunt was associate dean for academic affairs and a lecturer in Hebrew Bible at the Divinity School, where she taught courses on contemporary methods of biblical interpretation and the Dead Sea Scrolls, among others. She also played an important role in keeping the Graduate Department of Religion at the Divinity School as a leader in theological education at the doctoral level.
Her published work includes Missing Priests: The Zadokites in Tradition and History and two edited volumes, Second Temple Studies IV: Historiography and History and Focusing Biblical Studies: The Crucial Nature of the Persian and Hellenistic Periods: Essays in Honor of Douglas A. Knight.
Prior to joining the AAR, she was president of Chicago Theological Seminary.
Hunt was ordained at the historic Fifteenth Avenue Baptist Church, National Baptist Convention, in Nashville. She holds dual standing with the United Church of Christ in the Chicago Metropolitan Association.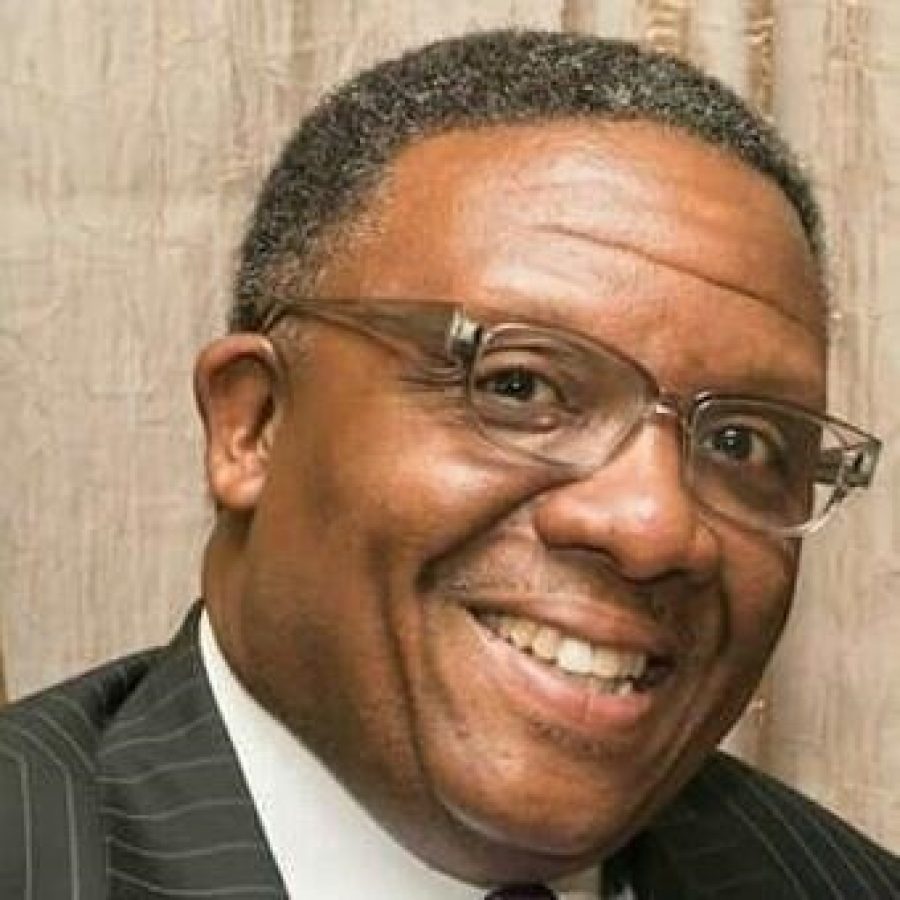 Reverend W. Antoni Sinkfield, M.Div. '94
2020 Divinity School Distinguished Alumni/ae Award Recipient

W. Antoni Sinkfield is senior pastor at Payne Chapel AME in Nashville, TN. He earned a bachelor of science degree from Tennessee Technological University and a master of divinity degree from Vanderbilt Divinity School. Reverend Sinkfield has continued his Doctoral studies at United Theological Seminary in Ohio; Oral Roberts University in Oklahoma; as a Beeson Pastor Scholar at Asbury Theological Seminary; and as a PhD. Candidate with an emphasis in Ethical and Creative Leadership at Union Institute and University.
As co-founder of Nashville Organized for Action and Hope (N.O.A.H.), Antoni has been an advocate for social justice in the Nashville community, and has influenced the lives of numerous students going into ministry and service. 
Learn more about Antoni Sinkfield.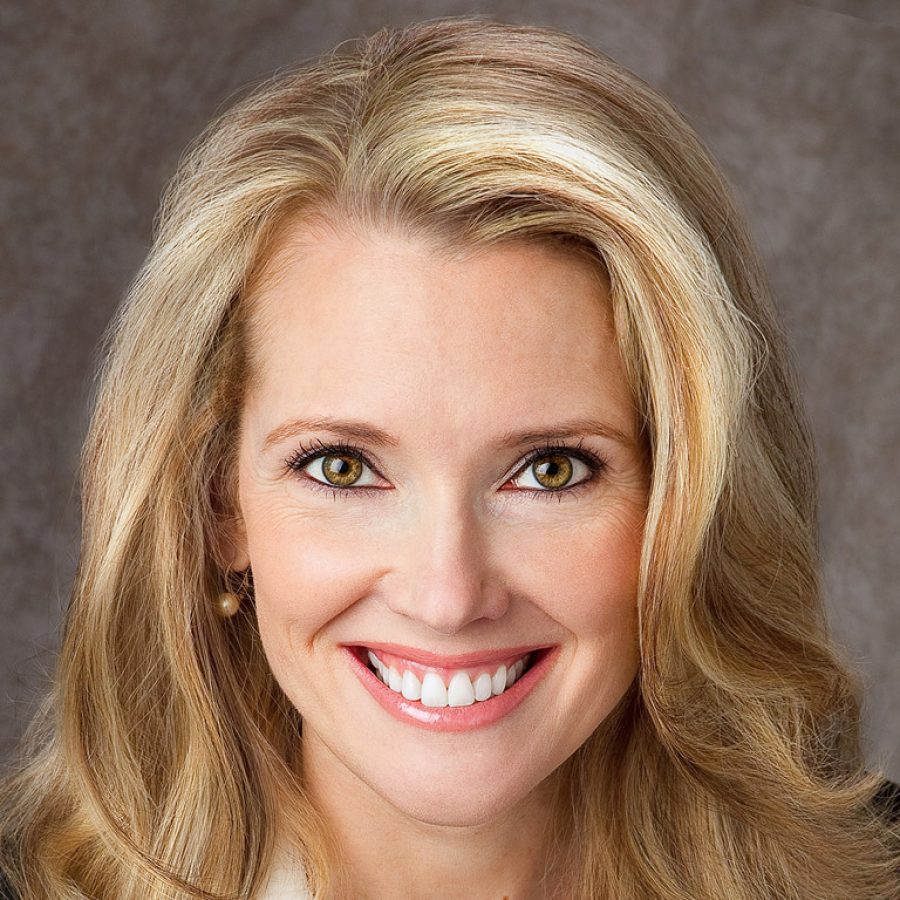 Shelli Yoder, M. Div. '02
2020 Divinity School Distinguished Alumni/ae Award Recipient

Shelli Yoder earned her bachelor of arts degree from Indiana University-Purdue University Fort Wayne. She has a master's degree in counseling and human services from Indiana University South Bend, and a master of divinity degree from Vanderbilt Divinity School.
Throughout her career, Shelli has used her platform as a public leader to empower women, break down barriers, and advocate for justice, equity and inclusion. Shelli currently serves on the County Council (1st District) for Monroe County, Indiana, and is a lecturer at the Kelley School of Business at Indiana University in Bloomington, IN. She founder and leader of the South Central Opioid Summit and former Executive Director of Eating Disorders Coalition of Tennessee. 
Learn more about Shelli Yoder.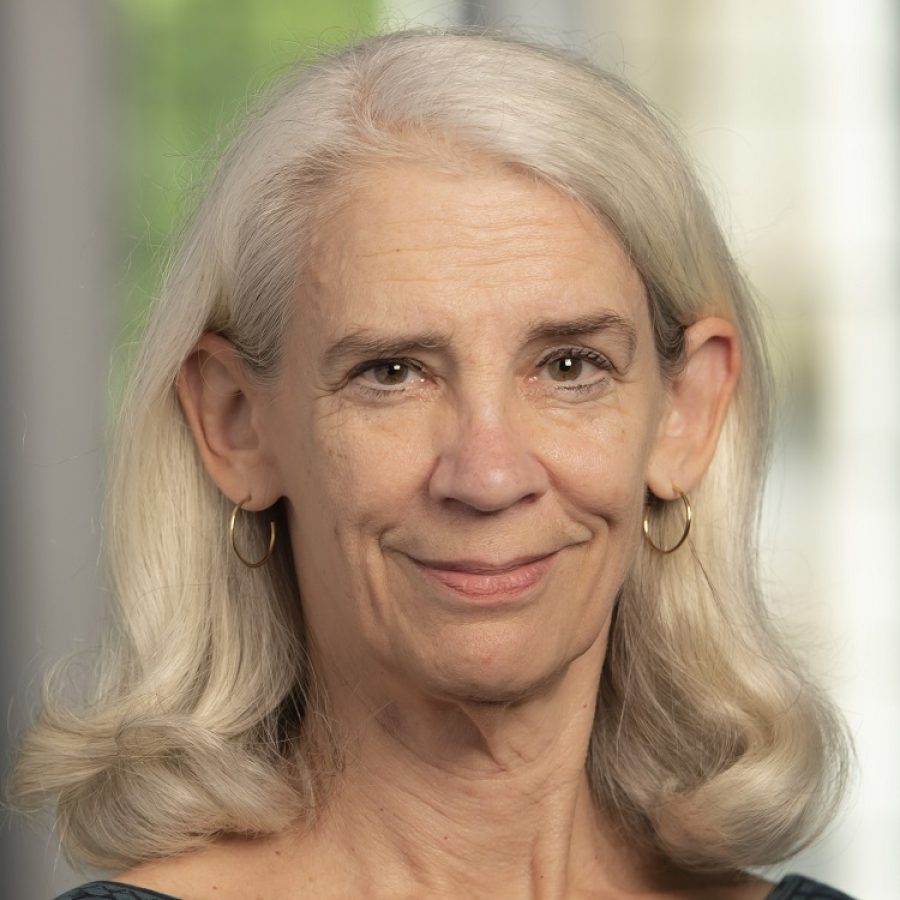 Mary McClintock Fulkerson, Ph.D. '86
Graduate Department of Religion Distinguished Alumni/ae Award Recipient, 2020

Mary McClintock Fulkerson is professor emerita of theology at Duke Divinity School and an ordained minister in the Presbyterian Church (U.S.A.).    
She completed her B.M. at the University of North Carolina at Chapel Hill, a master of divinity degree at Duke University, and earned her Ph.D. at Vanderbilt University. She began teaching at Duke in 1983 and was the longest serving member of the faculty at the time of her retirement in 2019. 
An outstanding scholar and teacher, Mary broke new ground in theology's approach to and understanding of gender, race, and disability. Her work is published in journals such as Journal of the American Academy of Religion, the Journal of Feminist Studies in Religion, and Modern Theology. She is also the author of Changing the Subject: Women's Discourses and Feminist Theology and Places of Redemption: Theology for a Worldly Church. 
Learn more about Mary McClintock Fulkerson.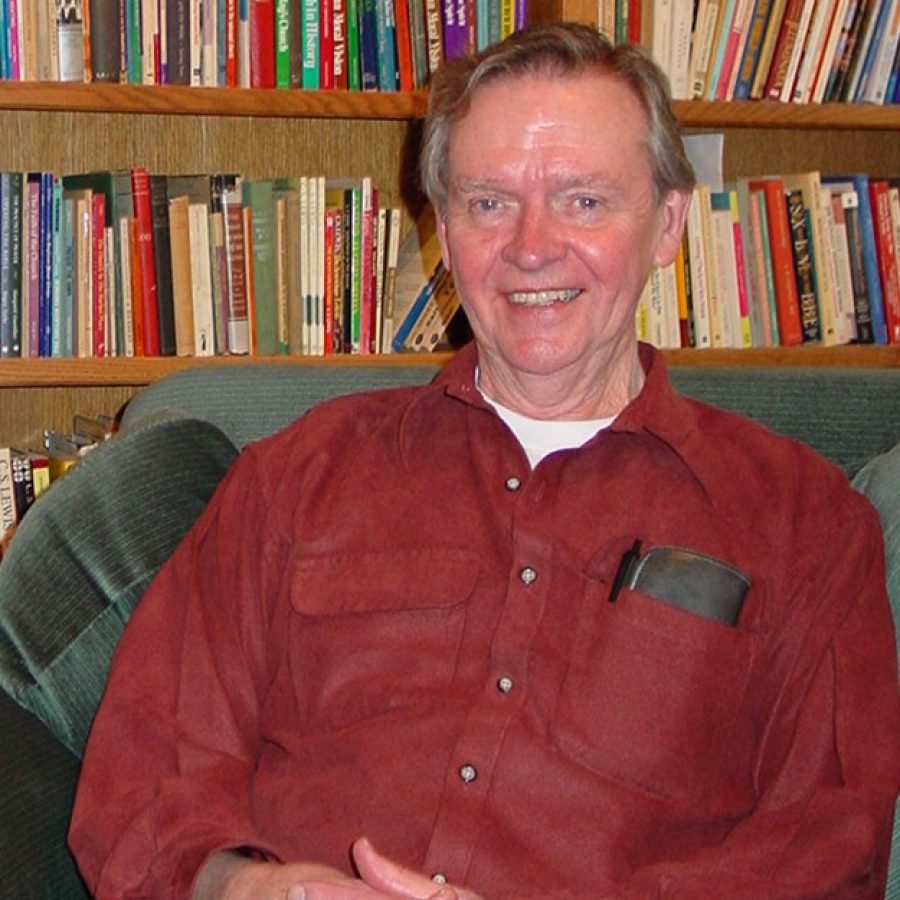 Dr. James A. Sanders, BA'48, BD'51
Dr. James A. Sanders is a distinguished leader in New Testament scholarship, and has helped shape a more expansive biblical worldview for several generations of seminarians and the mission and work of ecclesial bodies. He is a living testimony to the vibrancy of biblical studies and to its relevance for contemporary issues on matters such as gender/sexuality, Jewish-Christian relations, and global Bible studies.
Dr. Sanders was professor of intertestamental and biblical studies at the Claremont School of Theology (CST) from 1977 to 1997, while concurrently professor of religion at the Claremont Graduate School. Prior to going to Claremont Sanders was professor of Old Testament first at Colgate Rochester Divinity School in Rochester NY (1954-65) and then at Union Theological Seminary and Columbia University in New York City (1965-77). He has overseen the publication of The Dead Sea Scrolls Catalogue and Index used by scholars around the world, and with West Semitic Research at the University of Southern California has published a diplomatic edition of films of Leningradensis (Eerdmans, 1998), the oldest complete Hebrew Bible in the world taken by the Center's photographers in Leningrad/St Petersburg in 1990.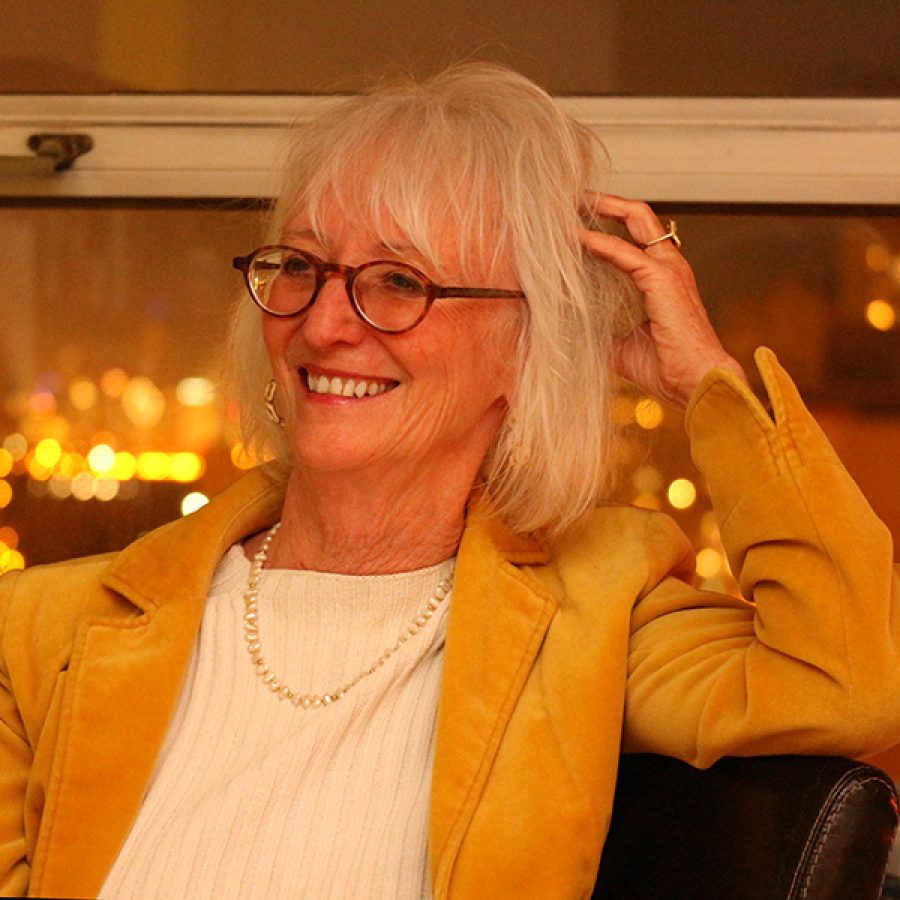 Dr. Sharon Welch, MA'77, PhD'82
Throughout her life Sharon Welch has shown herself to be a skillful artist of the difficult blend among academic theology, social activism and training for ministry. In achieving this important mix with integrity she has shown herself to be a true child of Vanderbilt Divinity School. She stands out as a model for VDS students who wish to be successful in academia, social change or ministry, or who wish to combine all three.
Dr. Welch is a Senior Fellow of the Institute for Humanist Studies and a member of the Unitarian Universalist Peace Ministry Network. She served as Provost and Professor of Religion and Society at Meadville Lombard for ten years. She has held positions as Professor and Chair of Religious Studies, Professor of Women's and Gender Studies and Adjunct Professor of Educational Leadership and Policy Analysis at the University of Missouri from 1991-2007. She was assistant and then associate professor of Theology and Religion and Society at Harvard Divinity School from 1982 to 1991.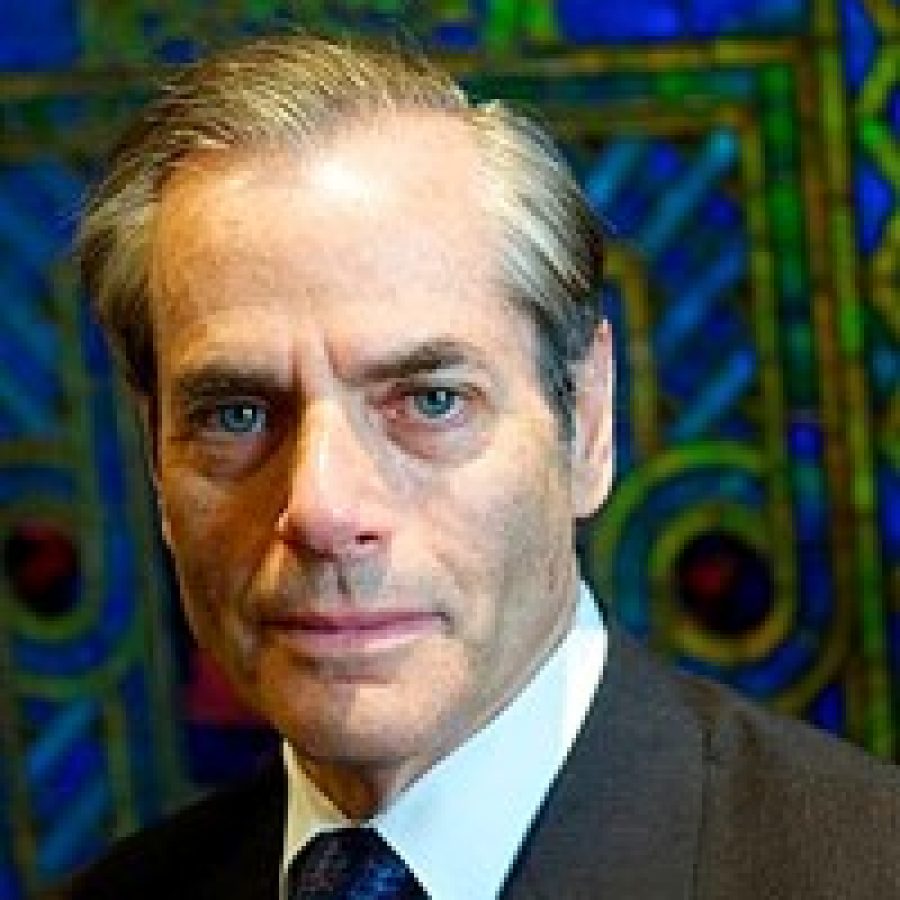 Rabbi Stephen Lewis Fuchs, DMin'92
Rabbi Stephen Lewis Fuchs, D.Min.'92, served as Senior Rabbi of Congregation Beth Israel in West Hartford, CT, from 1997-2011. Prior to his service at Beth Israel, Rabbi Fuchs was Senior Rabbi at The Temple Congregation Ohabai Sholom in Nashville, TN, for 11 years, and was the first full-time spiritual leader at Temple Isaiah in Columbia, MD, for 13 years. Following his retirement from Beth Israel, he began an appointment as President of the World Union for Progressive Judaism (WUPJ). He traveled the world while serving in that role until October 2012. 
Currently, Rabbi Fuchs writes and lectures extensively, both domestically and abroad. He has worked hard to convey that the essence of Jewish values are found in  gemilut hasadim  - concrete acts of caring and kindness that make a difference in the lives of others.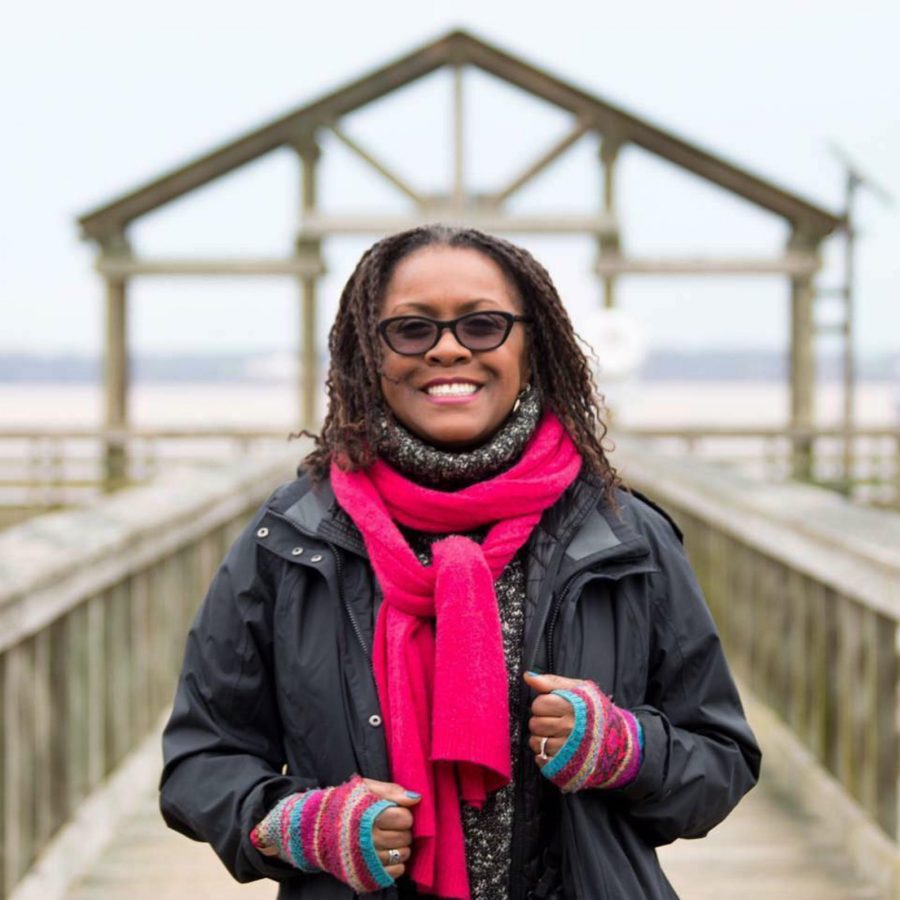 Reverend Dr. Chandra Taylor Smith, BA'83, PhD'01
Reverend Dr. Taylor Smith (1961-2017) was a nationally recognized pastor, speaker and writer who dedicated her life to theological education, public education, and environmental justice. 
She most recently served as Vice President for Diversity and Inclusion at the National Audubon Society. In this role she managed the national operational support and program development for Audubon's unparalleled nationwide network of 42 nature Centers and more than 460 local Chapters as well as Audubon's education department and flagship corporate partnership, Toyota TogetherGreen. With a background in education policy and an academic concentration in ecological theology, Chandra brought to Audubon's extensive network of environmental learning opportunities her passion and commitment to education and her life-long interest in the intersections of the cultural, spiritual, and physical health dimensions of human connections with nature.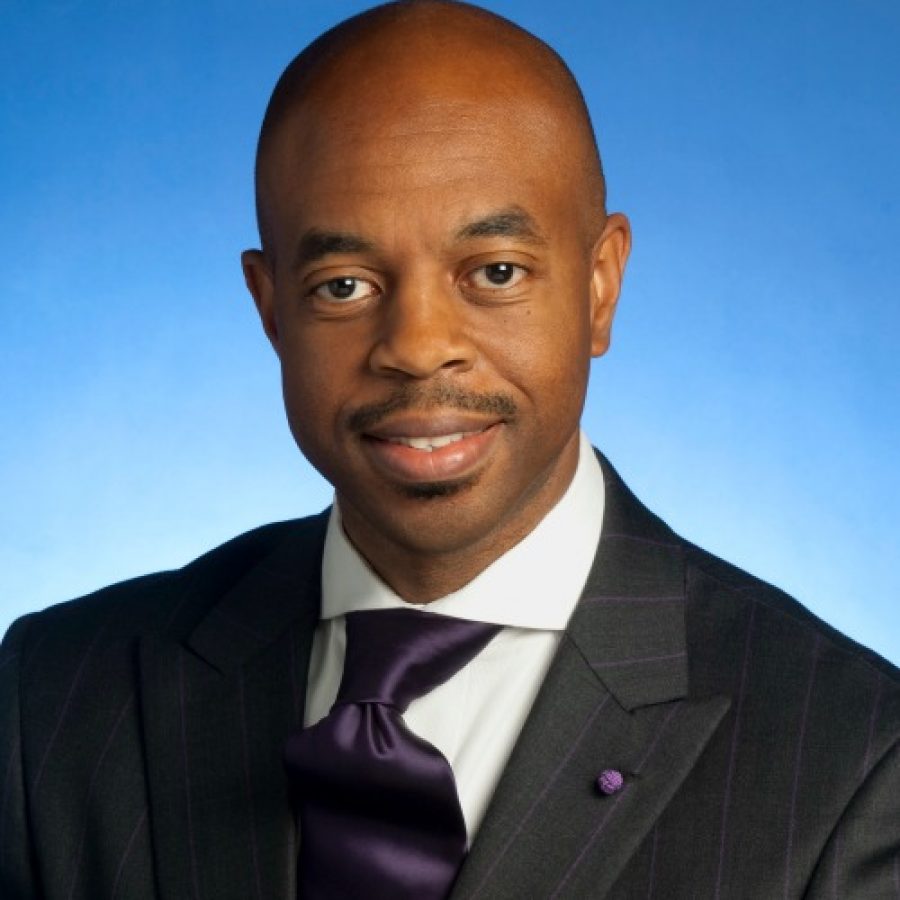 Representative Harold M. Love, Jr., MTS'98
Representative Harold M. Love, Jr., M.T.S. '98, was born in Nashville to the late Rep. Harold M. Love Sr. and Mary Y. Love. He attended Metro Nashville public schools and graduated with honors from Whites Creek High School. He enrolled at Tennessee State University, where he marched in the Aristocrat of Bands and was active in his school's chapter of Omega Psi Phi Fraternity. He earned a bachelor's degree in economics and finance with a minor in political science in 1994. He earned a master of theological studies at Vanderbilt Divinity School in 1998. 
Representative Love was honored for his civic and religious leadership through several board and council memberships and for founding the Harold M. Love, Jr. Leadership Academy. This pilot summer program for boys ages 9 to 11 promotes higher education, nutrition and healthy habits, and responsible citizenship.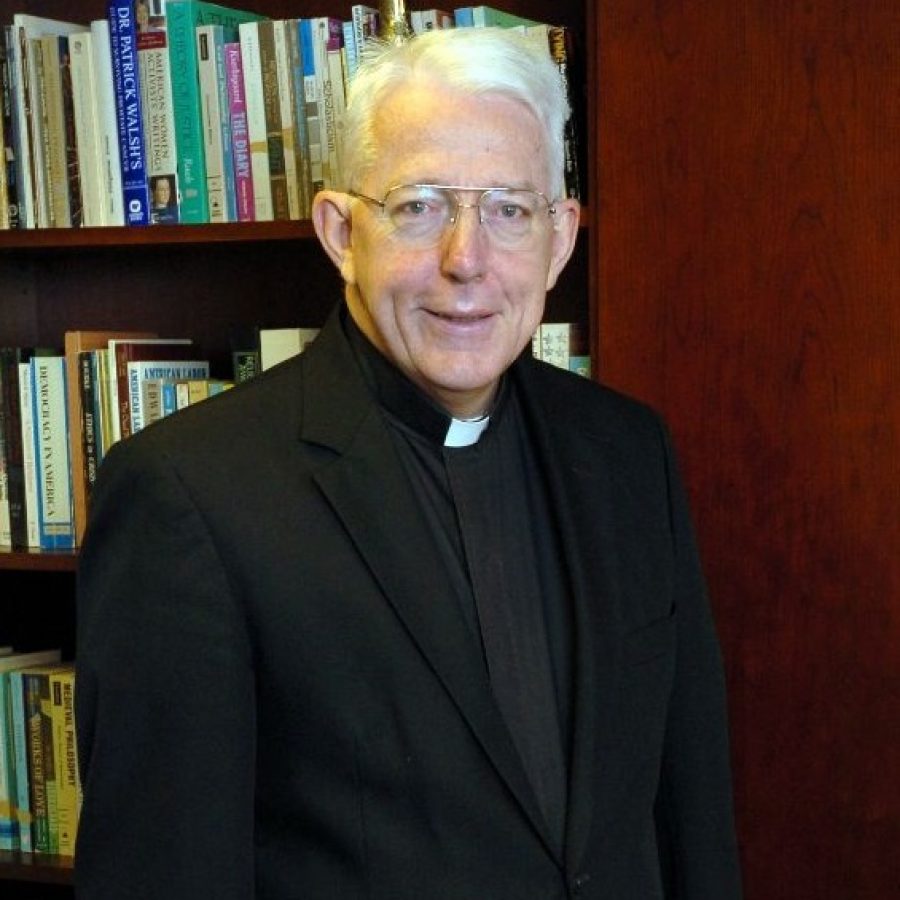 Reverend Edward A. "Monk" Malloy, CSC, PhD'75
Reverend Edward A. "Monk" Malloy, C.S.C., PhD'75, was born in Washington, D.C. He earned his bachelor's and master's degrees in English from Notre Dame in 1963 and 1967. He also received a second master's degree in theology in 1969 while studying for the priesthood. Malloy has been a member of the Notre Dame faculty since 1974, and was ordained to the priesthood in the Sacred Heart Basilica on that campus in 1970. He earned a doctorate in Christian ethics from Vanderbilt in 1975.
Father Malloy is president emeritus of the University of Notre Dame. In 1998, Vanderbilt established the Edward A. Malloy Chair in Catholic Studies (currently held by Bruce Morrill, PhD, professor of Theological Studies). He was honored for his service to the Catholic Church and higher education, and his leadership efforts to promote community service and combat substance abuse, including being a founding director of the Points of Light Foundation.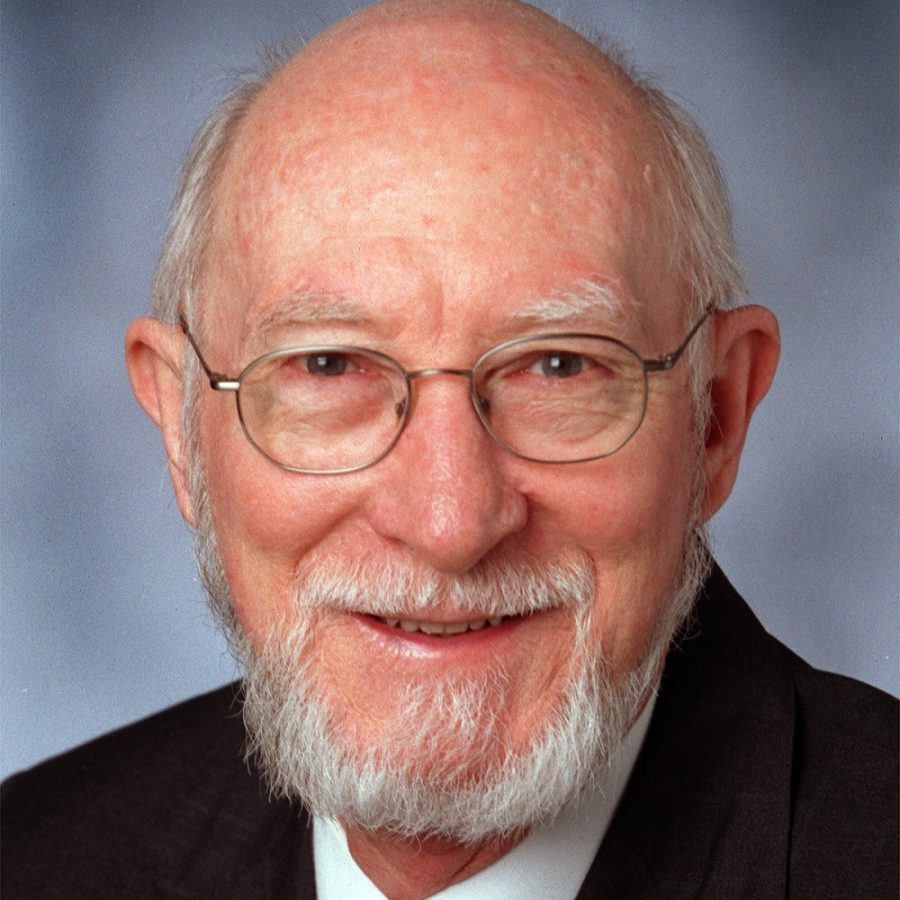 Dr. James L. Crenshaw, PhD'64
Dr. James L. Crenshaw, Ph.D.'64, was born in Sunset, South Carolina. He majored in English at Furman University, graduating in 1956 with a bachelor of arts. Four years later, he received a bachelor of divinity from Southern Baptist Theological Seminary. Dr. Crenshaw earned his doctorate in religion in 1964 and taught at Atlantic Christian College and Mercer University before returning to Vanderbilt in 1970. He taught on campus for 17 years before going to Duke University, where he became the Robert L. Flowers Distinguished Professor of Old Testament. Crenshaw has been awarded fellowships from the Guggenheim Foundation, National Endowment for the Humanities, Society of Religion in Higher Education and American Council of Learned Societies, among others. He was named a Pew Evangelical Scholar in 1996.
After becoming an emeritus professor, Crenshaw moved back to Nashville, where he has taught in the  Osher Institute for Lifelong Learning  at Vanderbilt.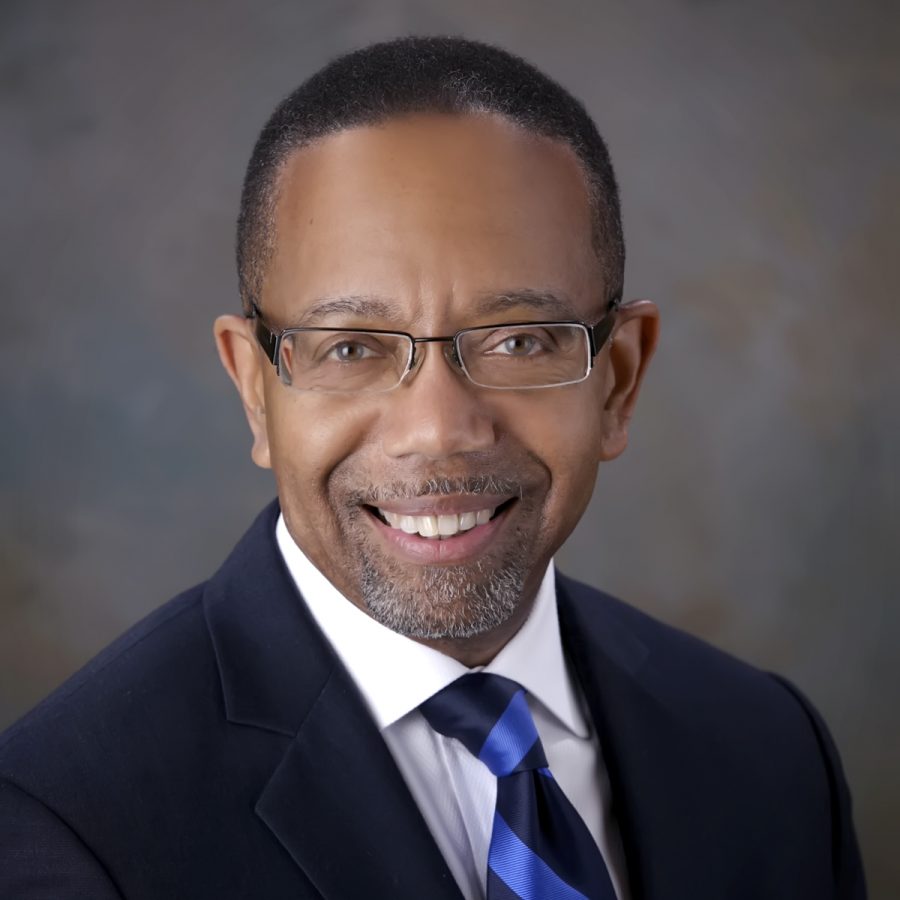 The Reverend Kenneth S. Robinson, MD, MDiv'86
The Reverend Kenneth S. Robinson, M.D., M.Div.'86, is a native of Nashville, TN. He holds a bachelor of arts, cum laude, from Harvard University; a doctor of medicine degree from Harvard Medical School; and a Master of Divinity from Vanderbilt Divinity School. 
Dr. Robinson has served as pastor and chief executive of St. Andrew AME Church in Memphis, Tennessee, since 1991. He practiced and taught internal medicine at Vanderbilt for 10 years and served for 12 years as an assistant dean at the University of Tennessee College of Medicine. He founded The Works, a nonprofit organization that partners with United Way to impact lives in the Memphis area. A lifelong advocate for improving the health of the public, Dr. Robinson served as Tennessee's first African-American Commissioner of Health under Governor Phil Bredesen. Last February he became president and CEO of the United Way of the Mid-South.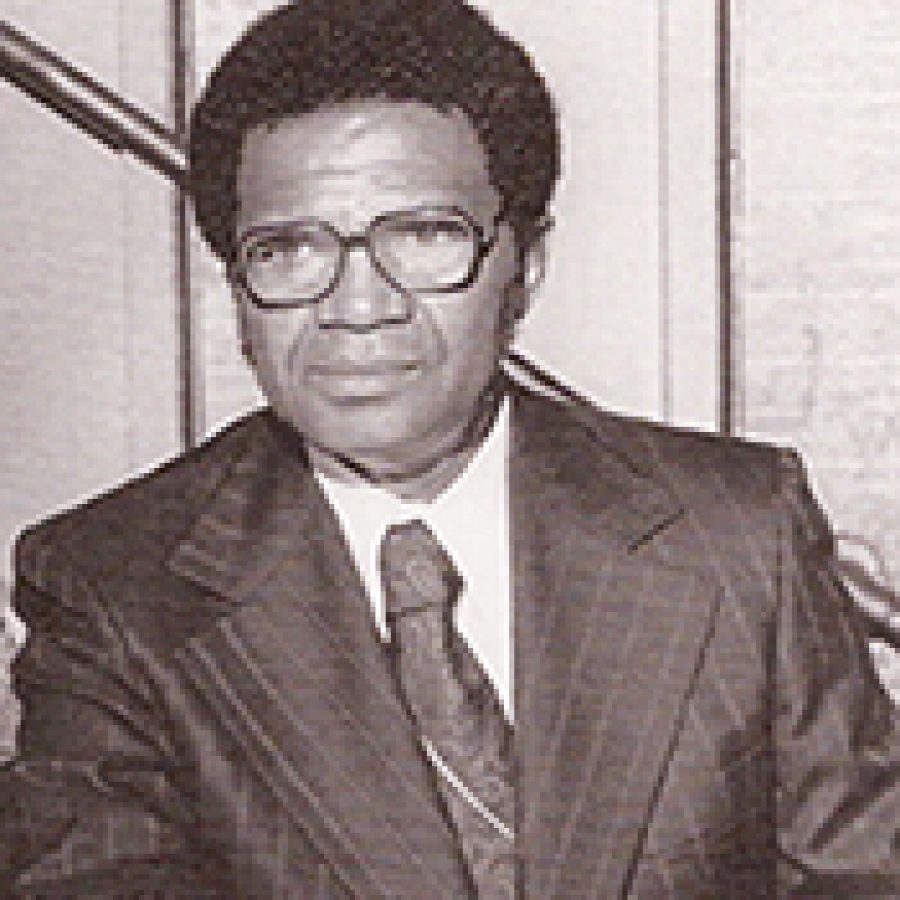 Bishop Joseph A. Johnson Jr., BDiv'54, PhD'58
Bishop Johnson received the award posthumously. His granddaughter, Rev. Cynthia Johnson-Oliver, accepted the award on his behalf.
In 1953, Bishop Johnson became the first African American to be admitted to Vanderbilt University. He went on to become the first African American to graduate, receiving the Bachelor of Divinity degree in 1954, and the first to receive the Doctor of Philosophy degree in 1958. In 1971, he was elected to the Vanderbilt Board of Trust and two years later preached at the Divinity School's Cole Lectures
Learn more about Bishop Johnson and the Bishop Joseph Johnson History Project.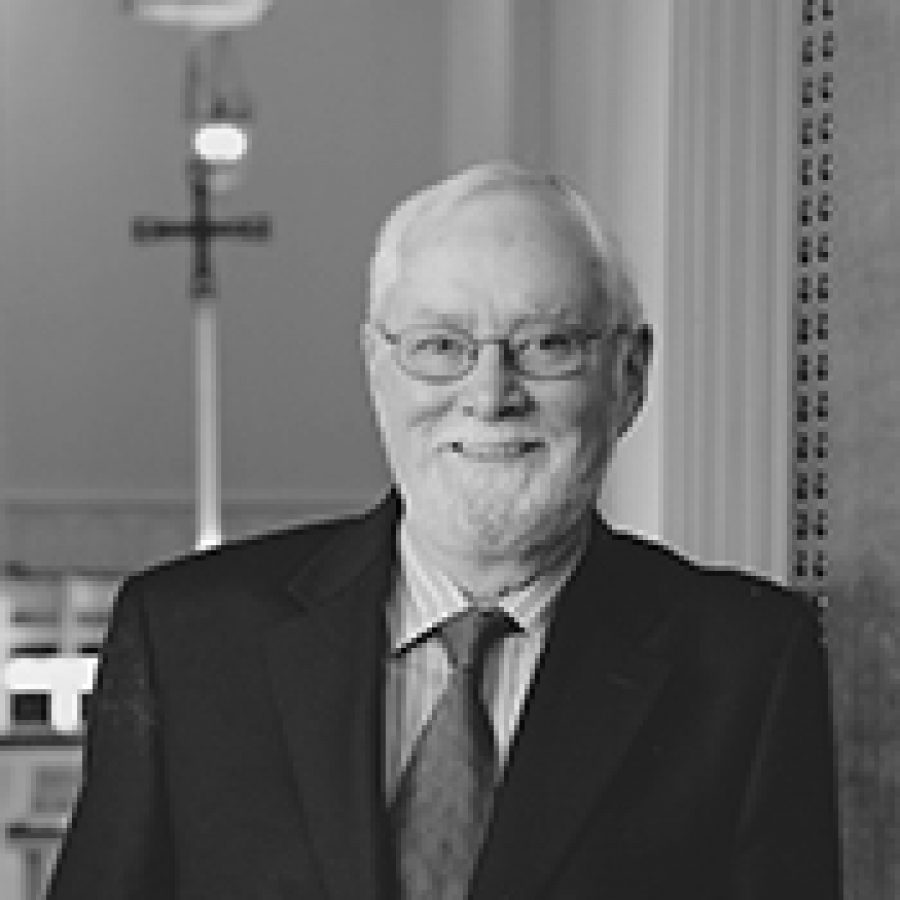 Reverend Dr. Thomas W. Ogletree, PhD'63
Rev. Dr. Thomas W. Ogletree is a United Methodist clergyman and a distinguished scholar of theological ethics and Christian social ethics. His lived commitment to social justice stretches back more than five decades to his involvement in the Civil Rights Movement. Ogletree's dedication to civil rights includes his participation as a Vanderbilt student in the Nashville sit-in movement to integrate lunch counters. He was a member of the Student Non-Violent Coordinating Committee while working with James Lawson, John Lewis, Diane Nash and other social justice activists. Later, as a Vanderbilt professor, he supported school integration through his advisory board role with Concerned Citizens for Improved Schools. Ogletree taught as a theologian at Yale Divinity School before his retirement in 2009, and before that at Drew Theological Seminary, Vanderbilt Divinity School and Chicago Theological Seminary. He served terms as dean at both Yale and Drew and is a past president of the Society of Christian Ethics. 
Learn more about Rev. Dr. Tom Ogletree.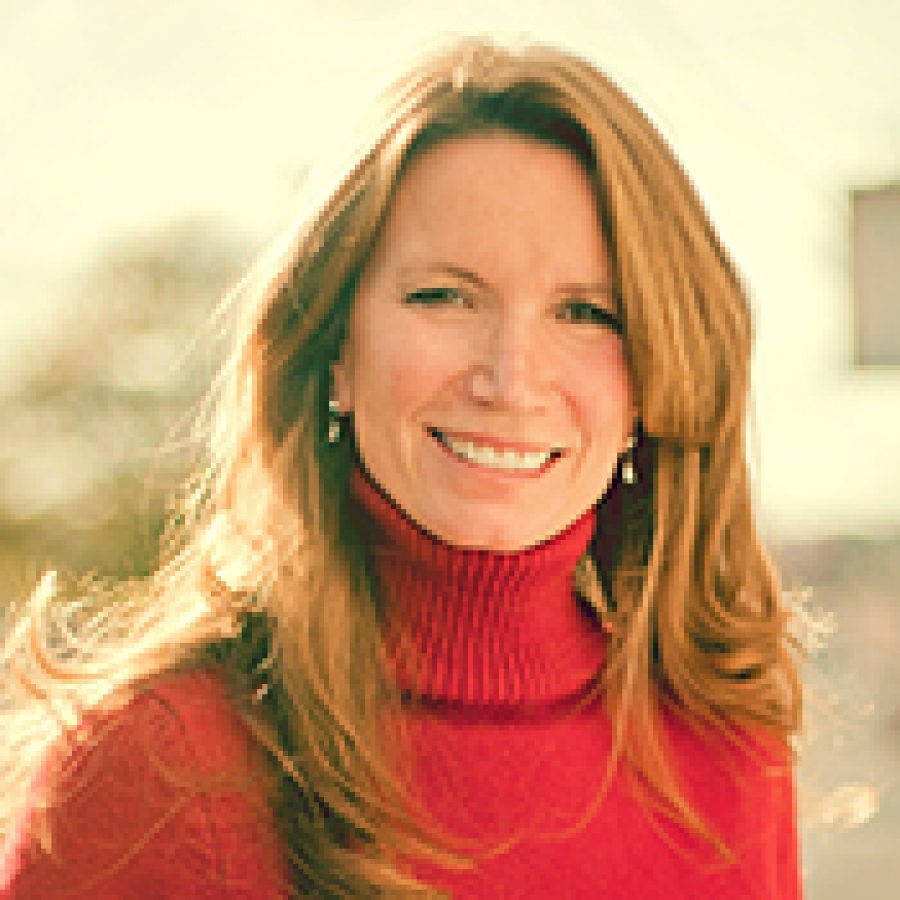 The Reverend Becca Stevens, MDiv'90
Becca Stevens is an author, speaker, priest, social entrepreneur, founder and president of Thistle Farms. After experiencing the death of her father and subsequent child abuse when she was 5, Becca longed to open a sanctuary for survivors offering a loving community. In 1997, five women who had experienced trafficking, violence, and addiction were welcomed home. 
Twenty years later, the organization continues to welcome women with free residence that provide housing, medical care, therapy and education for two years. Residents and graduates earn income through one of four social enterprises. The Global Market of Thistle Farms helps employ more than 1,800 women worldwide, and the national network has more than 40 sister communities.
Learn more about Rev. Becca Stevens and Thistle Farms.
Reverend Charlotte Hotopp Zachary, Oberlin BD'57
The Rev. Charlotte Hotopp Zachary, who exemplified the ideals of the "School of Prophets," received the award posthumously in 2003.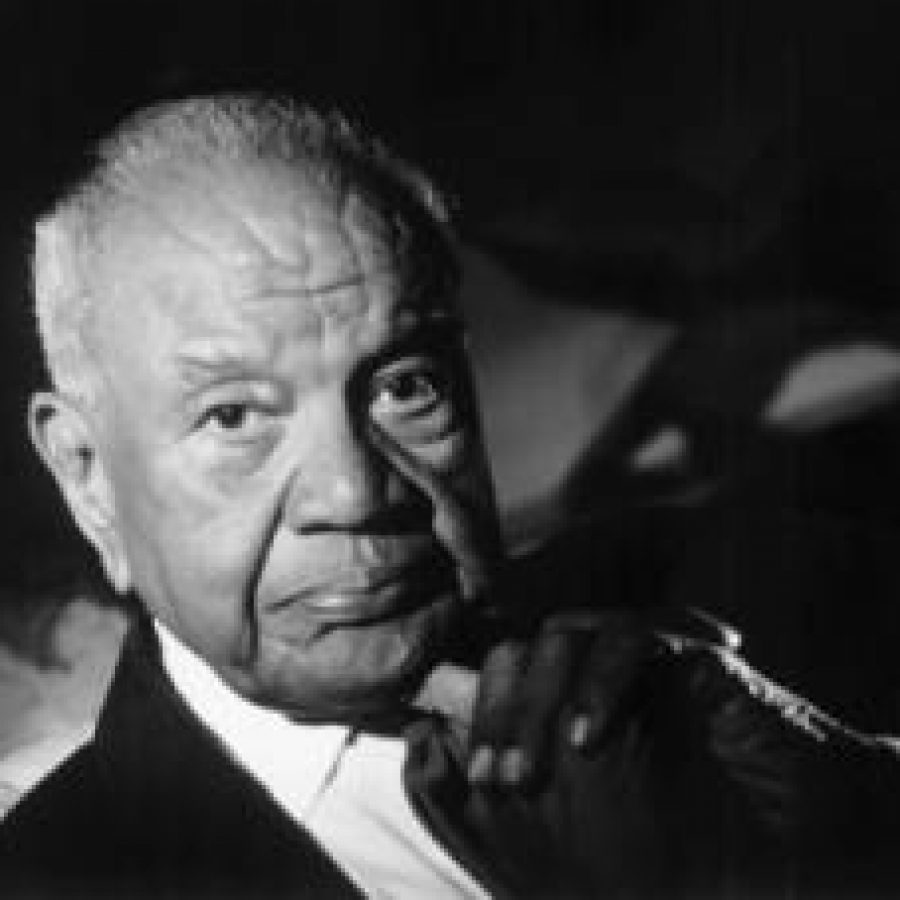 Reverend Dr. Gardner C. Taylor, Oberlin BD'40
The Rev. Dr. Gardner C. Taylor was chosen for his exceptionally courageous ministry as a preacher, teacher, pastor, and prophet to the church and society. 
Learn more about Rev. Dr. Taylor.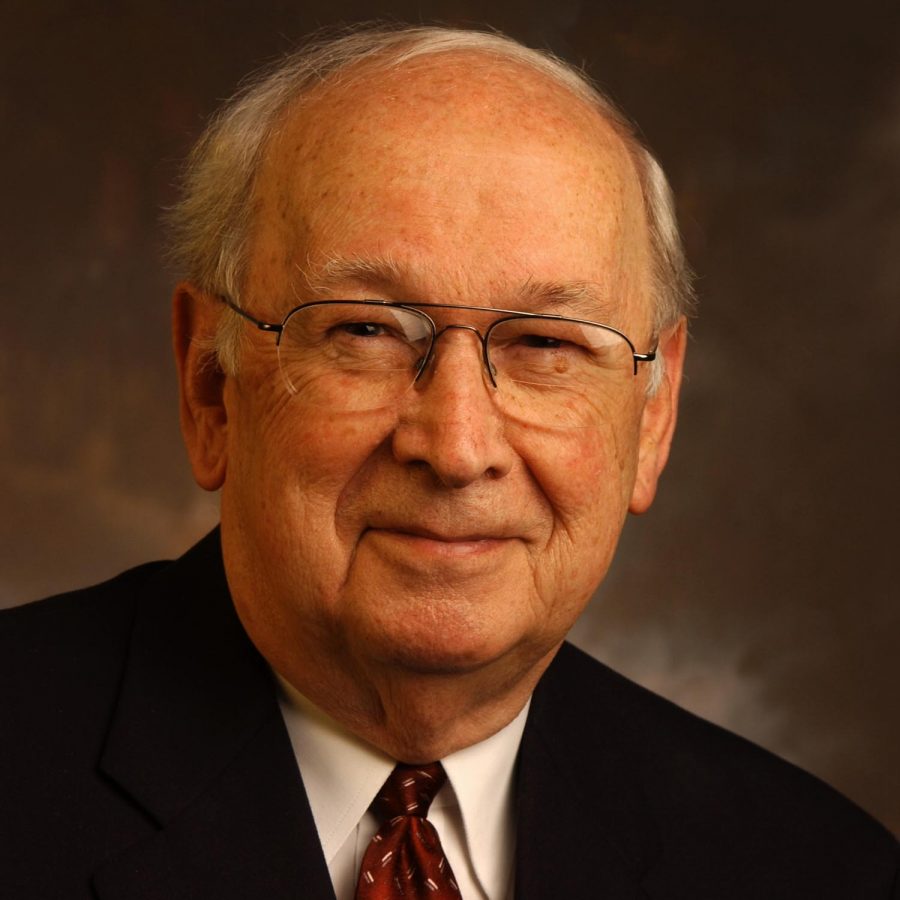 Reverend Dr. Fred Craddock, PhD'64
The Rev. Dr. Fred Craddock revolutionized the art of preaching. Learn more about Dr. Craddock.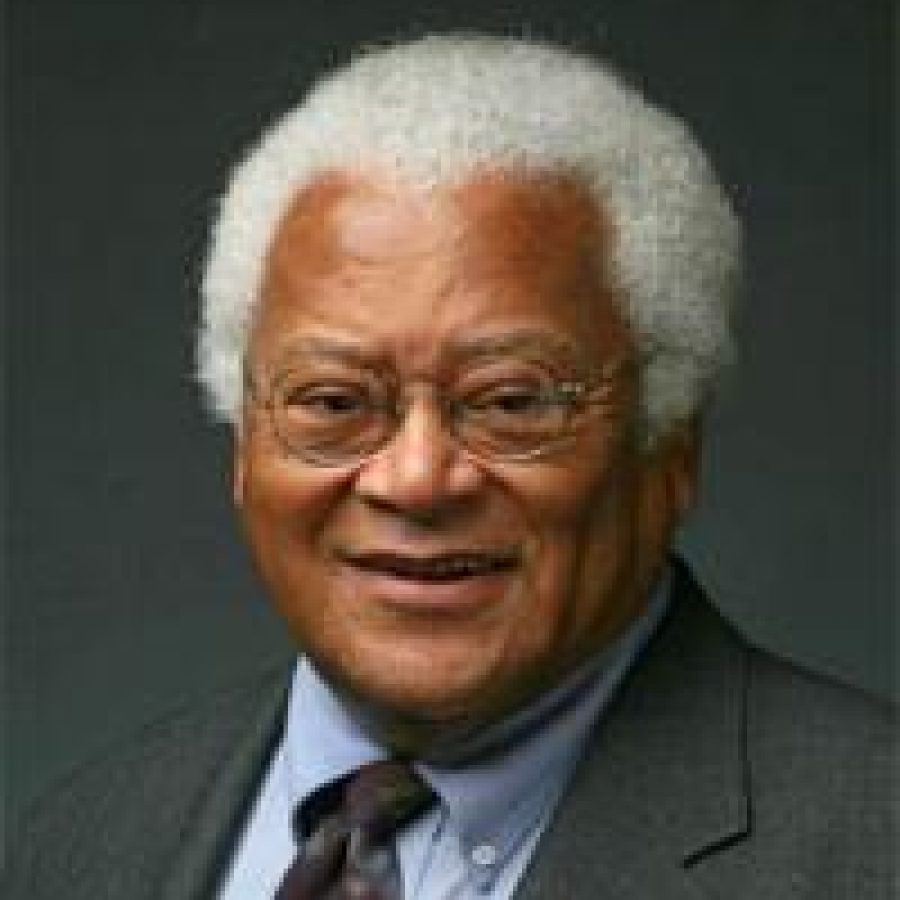 Reverend James Lawson, D'71
An activist and university professor, Rev. James Lawson was a leading theoretician and tactician of nonviolence within the American Civil Rights Movement. Learn more about Rev. Lawson.