Our monthly Alumni/ae Tuesday Guest Post series on the VDS Voices blog highlights posts written by VDS and GDR alumni/ae. Hear firsthand about their important work in the community, collaborations with other alumni/ae and faculty, and much more.
Be sure to also check out the Divinity School Instagram feed every Tuesday for our Alumni/ae Instagram Takeover Day. Each week, we will showcase a different alumnus/a as they document their day in photos. Follow @VUDivinity on Instagram today!
If would like to contribute a post to the Alumni/ae Tuesday Guest Post series, or participate in our Alumni/ae Instagram Takeover Day, please email Addie Sullivan (addie.sullivan@vanderbilt.edu)  in the Vanderbilt Divinity School Alumni/ae office.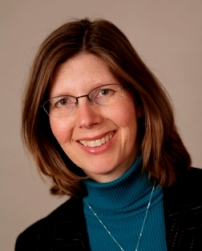 My recent book, We Shall Not Be Moved: Methodists Debate Race, Gender, and Homosexuality, is the product of both an academic inquiry and more personal questions that have been with me since 1984. That year, the United Methodist General Conference passed a prohibition on the ordination of "self-avowed practicing homosexuals," and my gay friends began leaving the denomination. Division on this issue ran deep in my local congregation and even my own family, leading me to wonder, how could such loving Christians exclude others in God's name?
At Vanderbilt I began to study the issue, taking Lloyd Lewis's class on Homosexuality and the Church, and I continued that research in graduate work at Drew University. There I examined the writings of conservative United Methodists, and I was struck by their fearful tone. Of what, I asked, are they so afraid?
An explanation began to take shape in a seminar on French sociologist Pierre Bourdieu, who describes power dynamics that are so deeply entrenched that we are unaware of them.  Humans create social institutions such as religion, which in turn shape us. This socialization process predisposes us to recreate the authority structures of previous generations, and those in power resist any challenge to their leadership.
The fear in allowing ordination of gays and lesbians, then, is that social structures that have defined our lives would change radically. Furthermore, challenges to authority structures tend to occur during periods of social change, amplifying that sense of disorientation.
Now I had a new question: Did the church face similar challenges to the leadership of African Americans and women? I examined transcripts from Methodist General Conferences when these conversations occurred, looking for evidence of such opposition. Surprisingly, I did not have to read between the lines to find out; instead, resistance was stated overtly, as many in the 1920s claimed, for example, that the time for women's ordination "was not ripe."
Instead of yielding a solution to the UMC's current impasse, this project demonstrates what a long and painful process change is. Women first applied for ordination in 1880, and were finally granted full clergy rights in 1956. Black Methodists were restricted to serving black congregations until 1968. Even with institutional barriers removed, female and black clergy still face resistance to their leadership.
My hope is that this look backward can help the church navigate its current tensions around sexuality, and whatever issues it faces in the future.
By Jane Ellen Nickell, MDiv'00