Our monthly Alumni/ae Tuesday Guest Post has expanded! We're proud to present #VDSGiving. We have invited VDS and GDR alumni/ae to write about what their Divinity School education meant to them, and to also write about the impact of the scholarship assistance they received. Our goal is to demonstrate how scholarship support has a lasting impact on our students, and to highlight the importance of giving.
Be sure to also check out the Divinity School Instagram feed every Tuesday for our Alumni/ae Instagram Takeover Day. Each week, we will showcase a different alumnus/a as they document their day in photos. Follow @VUDivinity on Instagram today!
If would like to contribute a post to the Alumni/ae Tuesday Guest Post series, #VDSGiving post or participate in our Alumni/ae Instagram Takeover Day, please email Addie Sullivan (addie.sullivan@vanderbilt.edu)  in the Vanderbilt Divinity School Alumni/ae office.
Fourth grade was a big year for me.  It was the first time I made a "B" on my report card, marring my straight "A's" record and breaking my ten-year-old heart.  My dog Promise passed away, the last pet I had that was a part of my family before I was born.  And I remember knowing for the first time that I would have to earn a scholarship to be able to attend college.  Obviously, I was a very serious fourth grader.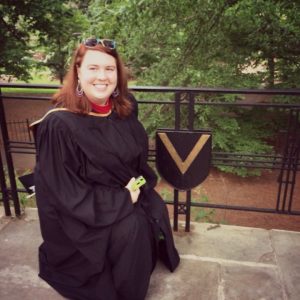 Once I heard God's call on my life and heart, I knew for certain that scholarships would be vital in affording the theological education I desired and the United Methodist Church required in order to serve in full-time, ordained ministry.  When it was time to start visiting and applying to graduate school, I began looking at two well-known Methodist seminaries where I knew friends, family, and my former ministers had been educated.  With the encouragement of one of my mentors and a brochure about the Turner Leadership Scholar program given to me by my university's chaplain, I added Vanderbilt Divinity School to the list.
On a beautiful November day, I first stepped onto Vanderbilt's campus and fell in love.  I conversed with students who were passionate about the time they were spending engaged in community and study.  I listened to professors whose knowledge and wisdom overwhelmed me.  I enjoyed delicious pastries and bagels that foreshadowed the future treats of coffee hour on Fridays.  When I left that first visit, I knew two things for certain.  One—that VDS was the right environment for me to learn and grow in ministry.  Two—that without a scholarship, it would be a great financial burden on my future to attend VDS.  Yet, I also left that day with the hope and promise from VDS's admissions office that Vanderbilt would be generous with scholarship assistance, something that would be proven true when I received my acceptance of admission and a letter awarding a sixty percent tuition scholarship, an offer much greater than the other seminaries and divinity schools where I had applied.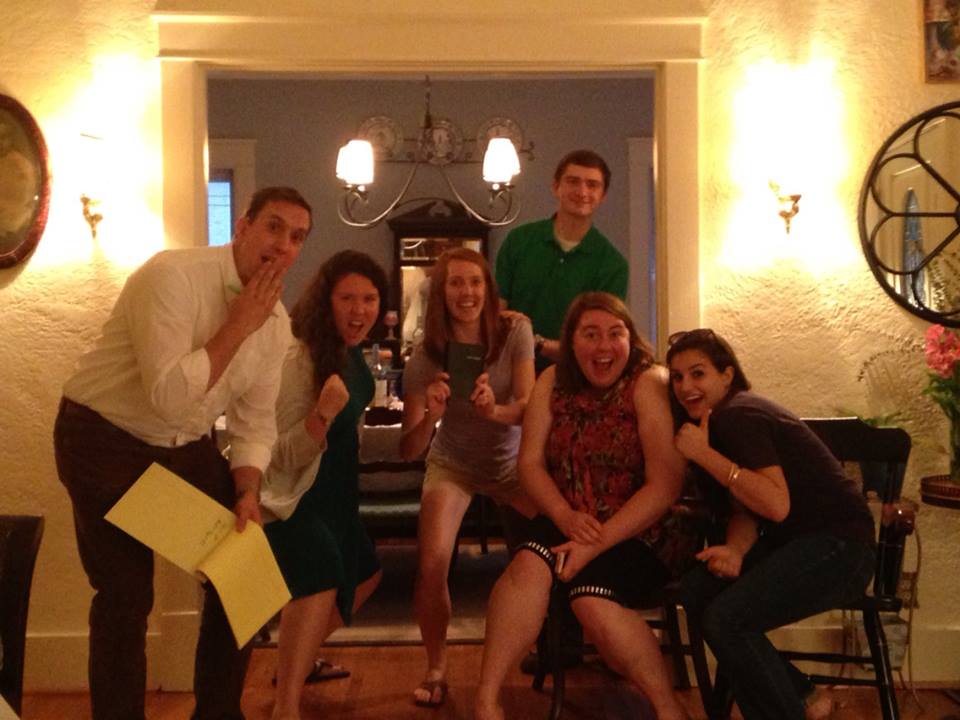 A few weeks later, I received a call letting me know that I had been chosen to receive one of the Turner Leadership Scholarships, which would not only pay entirely for my tuition and fees but also would offer a stipend and three year United Methodist leadership program and internship with a local church community.  Yet, the true gem of my VDS experience would come from the friendships and collegiality I formed with the other members of my cohort and scholarship program.  The other students who walked alongside me during my years at VDS became fast friends and colleagues whose wisdom, insight, and experience of growth enriched and enhanced the academic and pastoral learning I gained while studying at Vanderbilt.  Since graduating, these relationships have continued to strengthen my ministry.  There aren't many days I don't reach out to one of those friends looking for insight, suggestions, or just a good laugh.  I also meet each week via online video chat with friends from my VDS scholarship program for a covenant discipleship group, a safe space to work through the intersections of life, ministry, and my own spiritual journey.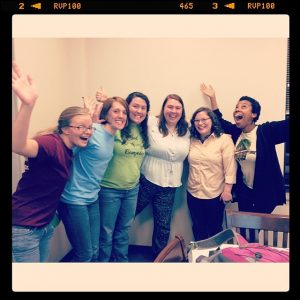 I don't know what I would do without the relationships I formed at VDS, but I do know that those relationships would have never happened without the generous financial support I received through scholarship.  Because I know how vital scholarship was to my own experience, I give back financially to Vanderbilt Divinity School every year.  Now, I am in full-time ministry, so my yearly gift is small and in no way can ever repay the generosity I was shown by those who support VDS.  But, I trust, with every little bit I give, I am passing on the gifts of theological education and holy friendships that have changed my life.
by Amanda Hartman Westmoreland, MDiv'14