Each year, VDS invites returning students to offer words of advice to the incoming class. We hope these stories and lived wisdom will help you navigate your own path at Vanderbilt!
"Ask what makes you come alive and go do it." –Howard Thurman
by Ella Bernadette Clay, MTS2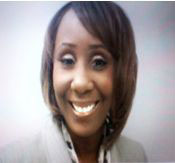 After many years of working as an entrepreneur and serving in church ministry, I entered Vanderbilt Divinity School as a second-career student. In continuous search of destiny, I desired to gain a broader perspective of how to serve humanity better. The compelling call to enter the world and to transform lives beckoned me to understand how social ills affect humanity. I now see theological education as a path to create solutions so that all may fare equitably.
Upon entering VDS, I experienced myriad emotions. Though I was filled with anticipation and excitement, I also encountered apprehensions. The uncertainties caused me to have many inquiries. There were days I questioned, "Will the coursework be too hard? How do I balance my responsibilities with the coursework? Am I too old?" Unquestionably, the list continued, yet the desire to fight for social justice and to prepare myself for Christian leadership caused me to persevere beyond the uneasiness. I understood the call for destiny was too great to surrender.
As I begin my second year, I am delighted that I endured the various challenges.  First-year students, as you enter the VDS community, be assured that you, too, may experience reservations.  Still, don't give up! Be courageous and understand that that destiny is calling on you.  When you began to experience uneasiness, know that you have a community that supports you.  In times of apprehensions these suggestions may help you to persevere:
Balance your coursework: Scheduled a consistent study time for each subject matter.  Keep track of assignment due dates.  Just an inside tip– Often, coursework assignment due dates coincide. Leave room for unexpected surprises.
Be authentic: Be true to yourself.  Find your voice. Continue to discover your essence.
Find a balance: VDS can become an oasis. One can easily get lost within the community and forget about other responsibilities.  Know when to push back.
Meditation:

A time of solitude and reflection is beneficial for your emotional stability.

Budget Wisely:

Limit spending habits and avoid impulsive shopping.
Welcome first year students and enjoy your journey!