Our Alumni/ae Tuesday posts on the VDS Voices blog hightlights Vanderbilt Divintiy School and Graduate School of Religion alumni/ae. Hear firsthand about their important work in the community, collaborations with other alumni/ae and faculty, and much more.
Be sure to also check out the Divinity School Instagram feed every Tuesday for our Alumni/ae Instagram Takeover Day. Each week, we will showcase a different alumnus/a as they document their day in photos. Follow @VUDivinity on Instagram today!
If would like to contribute a post to the Alumni/ae Tuesday Guest Post series, or participate in our Alumni/ae Instagram Takeover Day, please email Addie Sullivan (addie.sullivan@vanderbilt.edu)  in the Vanderbilt Divinity School Alumni/ae office.
____________________________________________________________________________
In the News: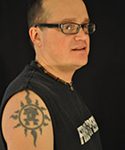 Andrew William Smith, MTS'15, quoted in The Presbyterian Outlook article, Marks of Faith: Tattoos as testimony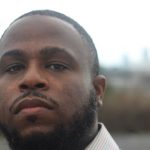 Eric Brown, MTS'10, MA'13, shares his story of being asked to be a member of the Nashville Pride board in the Tennessean Op-Ed, Fitting into humanity when you don't seem to fit in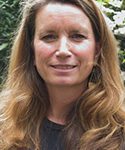 For nearly 20 years, Becca Stevens, MDiv'90, has dedicated her life to helping women escape prostitution, addiction and trafficking — and providing a place for them to heal. CNN honored Rev. Stevens as the Hero of the week!
Publications:
* On May 27th, Parnassus Books welcomed Damien Durr, MDiv'11, for a discussion and signing of his new book,  "Journey Towards Greatness".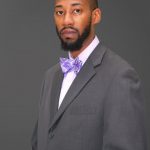 For years, Damien Durr has believed in the power of prayer, serenity, reflection, and the imagination. As a result of his personal, professional, and spiritual journey with others, he has identified areas that aid in increasing clarity regarding one's purpose in life. His journey has connected him with students in the Metro Nashville Public School System, the Children's Defense Fund, and faith based institutions across the country.   He has helped facilitate various initiatives and discussions surrounding childhood education, justice, and the prison industrial complex.
Presently he serves as the Youth and Young Adult Pastor at the Temple Church, Consultant for the Children's Defense Fund, and President & CEO of DCD Empowerment.
Share your journey on Facebook.
* Yung Suk Kim, PhD'06, has published the new book, "Messiah in Weakness: A Portrait of Jesus from the Perspective of the Dispossessed".
The book raises a host of questions about weakness and Jesus: What is weakness (astheneia)? Was Jesus weak? Or did he simply identity with the weak? How did Jesus see God and the world? How can we explain Jesus' death in view of this lens of weakness? Can we see God and world from the perspective of weakness? Can we also read biblical characters through this lens of weakness? How should we see ourselves?
Publisher
Yung Suk Kim web site
Rev. Carol "Anandi" Richardson, MDiv'93, M.P.H. published "Mornings with the Masters: Mystical Journeys in a Postmodern World"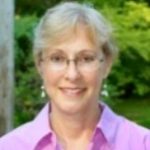 On one level, Mornings with the Masters reveals the inner transformation of Richardson as a rationally religious Christian and scientific skeptic, who, through daily meditation becomes an interfaith mystic and connects with God, Jesus Christ, Buddha, Paramahansa Yogananda, Mother Mary, and other Ascended Masters. On another level, Mornings with the Masters reveals the truths that the various Ascended Masters teach her. Primary among these truths are: first, "We Are One;" and second, Jesus, Buddha, Mother Mary, Master Lao Tzu, Lady Kwan Yin, Paramahansa Yogananda and other Ascended Masters are working together to raise people's consciousness to an Enlightened state through meditation. Mornings with the Masters is for truth seekers, for those who would like to know how to experience Divine Presence, for those who seek peace through inner transformation, for those who would like to know what to do to seek union with God, and for those who are serious in their quest for Self-Realization.