Each year, VDS invites returning students to offer words of advice to the incoming class. We hope these stories and lived wisdom will help you navigate your own path at Vanderbilt!
by Sharah Dass, MDiv2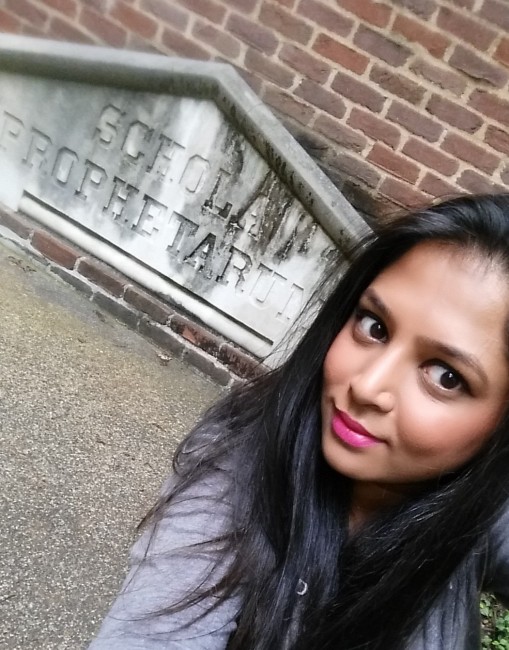 To the incoming class at Vanderbilt Divinity School,
My name is Sharah Dass, and I am from Pakistan. As I started VDS last year, I knew I had long term goals in my mind, but I did not know the path I would take to achieve them. For me, the first year helped define my goals, the path to them, and it helped gain that courage I needed to express myself and who I am. There were stressful times during the semester but my advice would be to just 'let it go, and relax.' Let go of the stress, and your journey of learning will become peaceful and joyful.
First, you can set the pace for your journey at VDS. There were many times during the first semester when I felt lost, which is totally normal. I thought people around me seemed sure of what they were doing and of their journey; however, I have now understood that this is my journey, and I will proceed slowly toward my destination. For me, it is more about knowing myself; for others it may not be. So give yourself time to think what you want from it.
Stay healthy, hydrated, and fresh. This has been a lesson I learned the hard way. There will be times in the first year where you will feel the need to stay up at night to finish reading, writing a paper, or study for exams. These are part of our lives, but keep track of your health. We were told at orientation to have one activity apart from our studies that we enjoy to do and to take part in that activity at least once a day. It could be running, walking, cooking, listening to music, dancing (by the way Vanderbilt Dance School does offer discounted classes to students), or anything you like. This will keep you away from stress. (I think I will keep this advice with me for a long time).
Take time away from studies and work and form community. For those who work and study, life could seem too busy to rest, or have fun and make friends. My advice is, take time off! Make your schedule in way so you have some time to yourself. Even one day every other week. Relax on that day, or sleep in, or pamper yourself. Make friends at VDS and work in groups. I have learned in the past year that group study sessions not only motivated me, but also helped me to learn things I missed during the lecture. I know it seems hard to do, but it is important for your sanity.
I have learned many great lessons from this first year, and I have met some amazing people at VDS. This journey will be as beautiful as you want to make it. Wishing you all the best in the upcoming year!
Sharah