by Kimberly A. Goins, MTS1
As I reflect upon my first year experience at Vanderbilt University Divinity School, I cannot help but think what I wrote in my personal statement:
I want to pursue the master of theological studies degree because I have a myriad of ideas about the connections among politics, racism, social justice, the law, feminism, spirituality and Christianity. I want to learn more from an academic standpoint about Christianity. I would like to attend Vanderbilt Divinity School so that my beliefs can be challenged and refined so that I will grow spiritually. Scripture states, "My people are destroyed from lack of knowledge" (Hosea 4:6). I want to gain more knowledge so that I can eagerly engage in theological inquiry.
After having experienced almost a semester at VDS, I can honestly say that I have met many of the objectives of which I wrote. For instance, I have learned more about Christianity from an academic standpoint, and I have grown spiritually while also finding outlets for my ideas about social justice. I find myself gaining new perspectives on Christianity as I take my elementary Hebrew class and the Hebrew Bible course, and I examine verses in the original Hebrew. I have been inspired in my formation of Christian traditions course as I read and write about desert fathers and mothers who practiced asceticism in order to grow closer to God. I have found myself discussing and writing about social justice in my religions and cultures of the Ancient Near East course when I wrote a paper about laws and ethics for Ancient Near East cultures.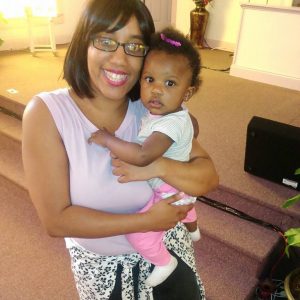 Although I have only begun my journey at VDS, it has already surpassed everything I was hoping it would be, and I know that much more is in store for me and my family (my spouse and daughter), as I continue to experience Divinity School.