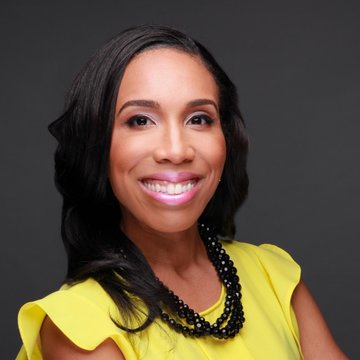 The Mafoi Carlisle Bogitsh Memorial Lecture was established by a gift from Professor Emeritus Burton Bogitsh and his family in honor of Mafoi Carlisle Bogitsh. The Mafoi Carlisle Bogitsh Memorial Lecture honors Mafoi's lifelong interest in the interplay between culture and religious expression. The 2023 Bogitsh Lecture will be given by Alexis Wells-Oghoghomeh, Assistant Professor of African American Religious History at Stanford University.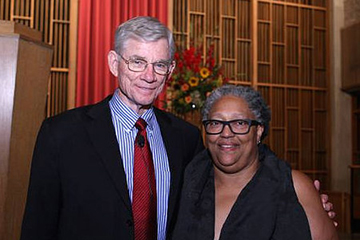 The Cole Lectureship, established in 1893 by Colonel E. W. Cole of Nashville, brings distinguished lecturers to the campus in "defense and advocacy of the Christian religion." Among the distinguished church leaders and theologians who have delivered the Cole Lectures are Harry Emerson Fosdick, George A. Buttrick, Rudolph Bultmann, Wilhelm Pauck, Paul Tillich, H. Richard Niebuhr, Martin Marty, Krister Stendahl, Jaroslav Pelikan, James Gustafson, Raymond Brown, Fred Craddock, Paul Ricoeur, Walter Brueggemann, Elizabeth Schuessler Fiorenza, Lou Silberman, Albert J. Raboteau, Leander Keck, Margaret Miles, Gustavo Gutierrez, Wendy Doniger, Enrique Dussel, E. Brooks Holifield, Rebecca S. Chopp, Sheila Greeve Davaney, James Cone, Donald Beisswenger, Edward Farley, James Barr, David Buttrick, Marcus Borg, Parker Palmer, Jürgen Moltmann, Elisabeth Moltmann-Wendel, Kathryn Tanner, Peter Gomes, Jim Wallis, Lamin Sanneh, Mark Noll, Randall Balmer, James Lawson, and John W. O'Malley, S.J.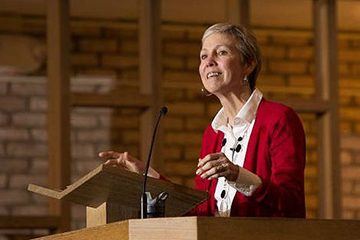 The Antoinette Brown Lecture is made possible by a gift from Sylvia Sanders Kelley of Atlanta, Georgia. The lectures began in 1974 and are intended to "bring to the school distinguished women theologians to speak on concerns for women in ministry." The lectureship is named for Antoinette Brown, the first woman ordained to the Christian ministry in the United States (1853). Antoinette Brown Lectures have been delivered by Beverly Harrison, Phyllis Trible, Rosemary Ruether, Elizabeth Schuessler Fiorenza, Eleanor McLaughlin, Claire Randall, Carter Heyward, Ada Maria Isasi-Diaz, Yvonne Delk, Sallie McFague, Carol Christ, Joan Chittister, Toinette Eugene, Bernice Johnson Reagon, Eleanor Scott Meyers, Sheila Briggs, Katie Geneva Cannon, Rita Nakashima Brock, Sharon D. Welch, Mary Ann Tolbert, Elizabeth A. Johnson, Elizabeth A. Clark, Jacquelyn Grant, Letty Russell, Diana Eck, Renita Weems, Kwok Pui-lan, Susan Brooks Thistlethwaite, Mary C. Churchill, emilie m. townes, Stephanie Paulsell, Laurel C. Schneider, Karen Baker-Fletcher, Amina Wadud, Tracy West, Judith Plaskow, and Catherine Keller.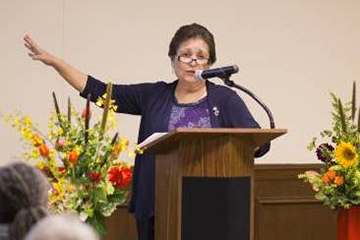 The Howard L. Harrod Lecture was established to honor Harrod, the Oberlin Alumni Professor of Social Ethics and Sociology of Religion, who taught for more than 30 years at Vanderbilt. Harrod worked extensively in environmental ethics and activism and was an advocate for new ways of understanding the relationships of humans with the animal and natural worlds. Past Harrod Lectures have been delivered by Catherine Keller, Ray Suarez, David Loy, Tom Dillehay, Mark D. Jordan, and Norman K. Gottwald.