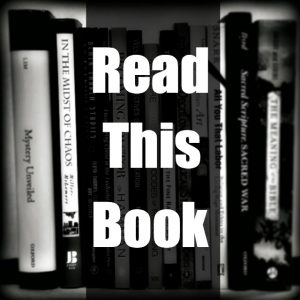 Each month, we ask a member of the Vanderbilt Divinity School faculty to recommend a book they are currently reading. Our November recommendation is offered by Ellen Armour, E. Rhodes and Leona B. Carpenter Chair in Feminist Theology, Director of the Carpenter Program in Religion, Gender, and Sexuality.
The U.S. may be moving rather quickly toward acceptance of same sex marriage, but controversies over the full inclusion of people who identify as lesbian, gay, bisexual, transgendered, transsexual, or queer (LGBTQ) continue to divide communities of faith.  This week here in Nashville, the Ethics and Religious Liberties Commission of the Southern Baptist Convention is hosting a conference on "The Gospel, Homosexuality, and Same Sex Marriage," an event focused, according to its organizers, on helping attendees understand how to defend (so-called) traditional marriage and speak the truth (with love) to those who disagree with them. Last week, news broke that Crescent Hill Baptist Church just up the road in Louisville KY – pastored now by VDS alumnus Jason Crosby – will likely be disfellowshipped by the Kentucky Baptist Convention for its recent decision to adopt a welcoming and affirming stance. South of us, well known Baptist ethicist David P. Gushee (on the faculty at McAfee School of Theology at Mercer University) announced that his thinking on the matter has changed and he now supports full inclusion of LGBTQ people in the life of the church. And the list goes on…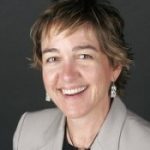 With that in mind, let me recommend to you a book that I have found to be very helpful in thinking about these conflicts: Dawne Moon's God, Sex and Politics: Homosexuality and Everyday Theologies (Chicago: University of Chicago Press, 2004). An ethnographer, Moon studied two Methodist congregations – one conservative, one progressive – that were engaged in debates over homosexuality's compatibility with Christian faith and practice.  In compelling and accessible prose (it's a real page turner, I promise!), Moon describes in rich detail the shape that these debates took in each congregation. She helps us see the role that theological differences play in them—not just over biblical interpretation but over how people of faith understand God and sin, as well. Moon's study also illuminates the roles that modes of handling conflict (or, more often, avoiding it) played in these debates. She stops short – as she should, given the principles of ethnographic study – of offering recommendations for managing these conflicts more productively, but there are surely timely practical as well as theological lessons to be learned from immersing oneself by proxy in these two congregations' experiences.