Hello Everyone, Sarah here!
I hope the beginning of your fall has been filled with sweaters you've thrifted from Goodwill, pumpkin spice lattes, and squash! In Nashville, fall(ish) began for us last week—something I have been looking forward to since the heat of August overcame our beautiful city!  Well, technically fall began for me at the end of August when I began my first fall semester at Vanderbilt Divinity School!  I know this is not news to all, but after much thought I decided that this decision has much relevance to Dara House and my work in the Nashville community.
My decision to apply to VDS came after a long internal struggle about not feeling adequate enough to be doing my work with Dara House and survivors of sexual violence.  I knew (and continue to know) that I still have much to learn, but was not sure in what setting or capacity I would be able to combine all of my passions.  As an undergraduate, I had the chance to meet incredible people doing incredible work within our community: Darria Hudson, Marie Campbell, Kelley Frances-Fenelon, and many others who greatly influence the way I viewed the work I do and how to lead through my activism.  These individuals have inspired me to challenge myself and engage more with my internal struggles while also addressing the needs of the survivors of sexual violence that I do work and will continue to work with in the future.
In May, after earning my baccalaureate from Vanderbilt, I decided I wanted to spend more time studying the issues that were coming up with the sexual assault survivors I work(ed) with while also better addressing the questions I continued to receive in various educational events I have done in a variety of community settings.
Many are probably wondering: I didn't know Sarah was religions?  Does that mean Dara House will now be religiously affiliated?  What does Divinity School have to do with sexual assault?
Well, to answer these questions briefly: VDS is not an institution whose sole goal is to educate priests and pastors within the church, but to create leaders who minister within their communities and effect change in a variety of ways.  Yes, I am religiously affiliated with the Episcopal church, St. Augustine's Chapel, but this is a new journey for me that I am still navigating.  No, Dara House will not be religiously affiliated, but it is my hope that through my courses, community service, and interactions that I will be able to serve better the needs of this community.  Many survivors grapple with issues of theology, identity, and the body, and I feel a strong pull to acquire better knowledge about how to provide the right care and answers.
At VDS my plans are not only to obtain a master of divinity degree, but also to earn the Carpenter Certificate in Gender, Sexuality, and Religion while also pursuing a Graduate Certificate in Women's and Gender Studies.  In my studies at VDS, my primary focus will be on the relationship between sexual violence and the church; however, more broadly I also will be looking at the body, healing, and individual identity as it relates to sexual violence and theology.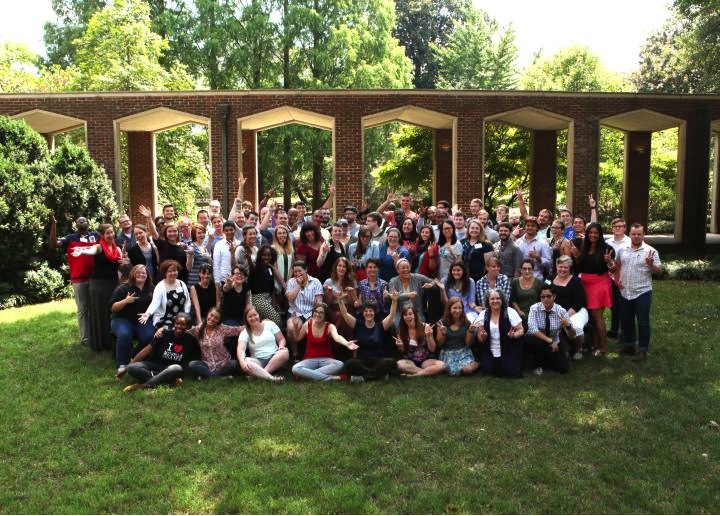 I know this is a broad summary of why I have chosen to go to VDS, but I hope that it sheds some light on to why I have decided to further my education alongside my work with Dara House.  I am more than happy to answer any questions you my have about VDS as well as to go more in-depth as to why I have made this decision.  Please feel free to send me an email at sarah@darahouse.org.
In Solidarity, Sarah O'Brien MDiv1