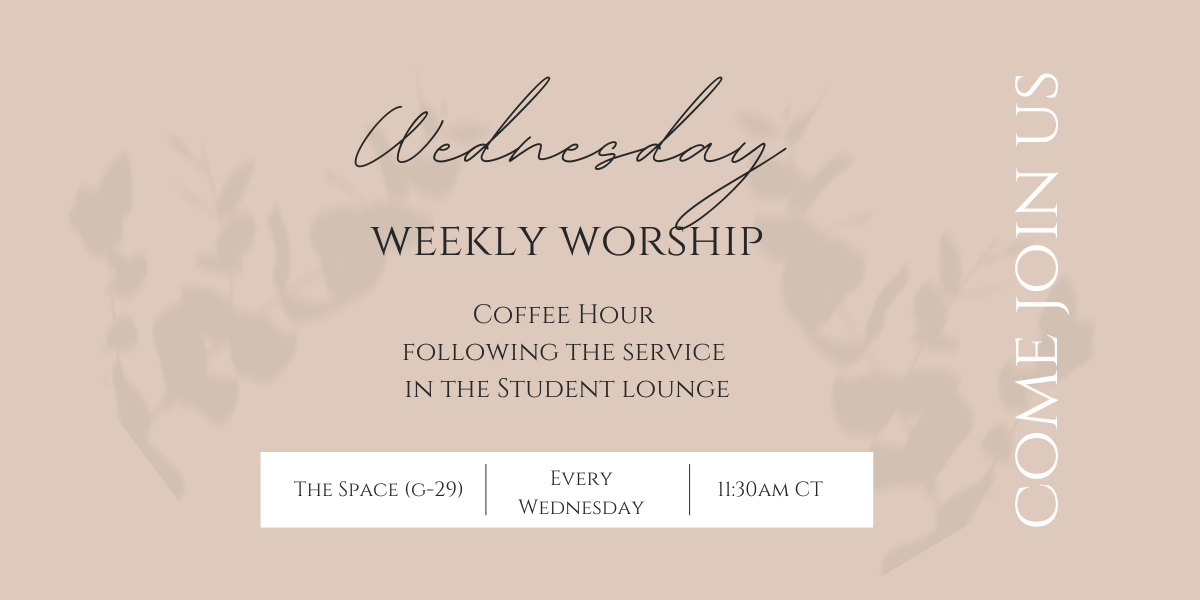 The Vanderbilt Divinity School community gathers each week as a theological community engaged in ecumenical and interfaith worship. We affirm community worship as a practice that affirms the religious traditions that nurture faith and practice and that support curiosity and doubt. Our worship practices and our understanding of spiritual formation compliment theological education as aspects of the methods by which we understand transformation.
When we articulate that the "Divinity School is committed to the faith that brought the church into being" we are committed to the idea that the study of the faith does not produce easy answers, but the process of study and its struggle to understand-- to critically and openly engage traditions is not merely the act of study, but it is the reflexive act of transformation through community, in worship and other spaces, over time.
To be spiritually formed is not to be indoctrinated by the creeds and polity of the church, but to engage their meaning and observe their contradiction and possibility for what is life sustaining. Spiritual formation is not just the work of the licensed director, though these expert practitioners are a good resource for the deeper and more targeted work of individuals. Spiritual formation is the process of engagement that occurs in a regimented, but not rigid program designed to form people into religious leadership and its multilayer work in the world. Come and join us on the journey!