The Patron Saint of Lost Causes by Kate A. Fields, MDiv2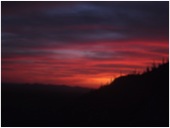 The painted desert, the Sonoran, home of lumbering Pipe Cacti, coyote, sidewinders, rattlesnakes, mice, owls, eagles, desert primrose, hawks, roadrunners, sunsets that wrap the day up with a bang and towering mountains of the Santa Catalina range. The fragile ecosystem of the Sonoran is disrupted by roads. Roads used for transporting tariff-free goods from Mexico to the United States and vice versa, roads which welcome U.S. citizens to pass, roads which carry U.S. Border Patrol to remote parts so they may patrol the border. A visible, visceral wall lines the border as a tangible reminder of who is and is not welcome into the United States.
The Sonoran desert drew me into the conversation of US immigration policy; it called me to walk its trails of hope and hopelessness. I sojourned with peers from Vanderbilt Divinity School to Tucson, AZ, where we were welcomed by Borderlinks into the conversation around immigration.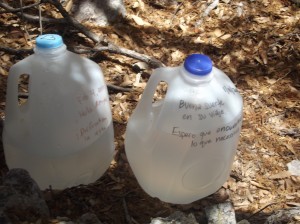 In the desert, I walked along migrant trails littered with socks, jeans, underwear of persons frequenting the trails in the hope of crossing the border undetected. On the trail, I stopped at a shrine created by migrants who had passed through, stopping for a rest and prayer to the Holy; there they left small crosses and pictures of St. Jude, the patron Saint of Desperate Cases and Lost Causes.
The Patron Saint of Desperate Cases and Lost Causes.
The dichotomy of the unforgiving desert and inhospitable wall was countered by pictures of St. Jude and gallons of water placed by persons who cared, like folks from No More Deaths, a humanitarian group on the border.
As we gathered near the shrine, we read Ezekiel's narrative of the Valley of Dry Bones; we called aloud names of deceased persons found in the desert in the last year, noting "presente" after each. I asked myself: "What does it mean to come to the desert?" I wondered, is this desert a symbolic place of systematic liberation, injustice, or total inhospitality?
As I walked away from the shrine, into the van, driving past a Border Patrol unit, I found myself saying prayer after prayer to the patron, St. Jude.