by Jonathan Radford, MDiv1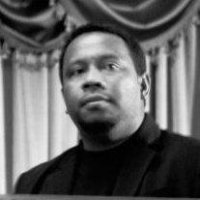 Ekaputra Tupamahu is among the first class of Fellows to receive a Forum for Theological Exploration (FTE) Fellowship for Latino/a, Asian, and First Nations doctoral students. A third-year doctoral student, Tupamahu is studying New Testament and Early Christianity and plans to graduate with his doctorate in 2017.
As an FTE doctoral fellow, Tupamahu will receive a stipend of up to $20,000 to support his studies. The new FTE doctoral fellowship was launched in October 2013 as part of an initiative to support rising theological educators from historically underrepresented racial/ethnic groups who plan to teach religion, theology, or Biblical studies in North American theological schools and universities.
In addition to receiving his stipend, Tupamahu attended in June the FTE Doctoral Summit for Future Theological Educators of Color held at the Garrett-Evangelical Theological Seminary in Evanston, Illinois, along with nineteen other Fellows.
Tupamahu, an Indonesian native, comes to Vanderbilt University after earning the master of divinity degree in May 2011 from the Claremont School of Theology in California. He is married to Jeanny Rumuat, and they are the proud parents of two boys, Norman and Wesley.
To view all fellowship recipients, please visit: https://fteleaders.org/press/meet-the-class-of-2014-fte-fellows