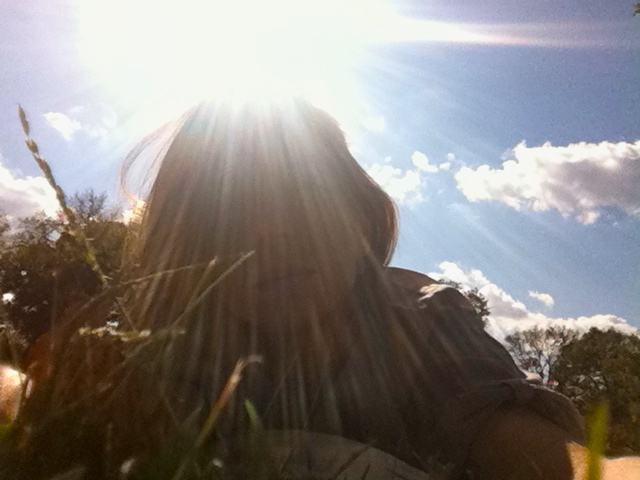 When I first decided that I would like to contribute to the Divinity School's blog, I immediately gravitated toward retelling my VDS journey, while also fighting the academic urge to explicate my identifiers: Hyper-Calvinist and Mystic-Heretic. Now, however, I feel moved to leave those terms in their respective ambiguous places. To be fair, I will note that my experience with Hyper-Calvinism was tantamount to waking every morning and wondering what the Great Big Lord in the sky had planned for me … me, a mere worm (see Romans 7:24). And in short, my experience with a Hyper-Calvinist congregation and oppressive leader led me to believe that, as a woman, I had no voice (unless my voice represented birthing babies and quietly following my husband's lead). You see, God already had a plan for me, and that plan might even include Hell. Consequently, my myopic beliefs about God, alongside my limited encounter with varied theological perspectives, diminished my ability to form meaningful relationships. My robotic theology created a relational stumbling block; I could not enter fully into examining, accepting, and loving myself. And because I did not know how to love myself, I also could not abundantly love other people.
Now, fast forward to the part where I finally leave the Hyper-Calvinist congregation and eventually enter Vanderbilt Divinity School (with a seven year gap between the two). Little did I know, but I still harbored my constrictive and unquestioned beliefs. So imagine my surprise upon discovering that it was easier, and more comfortable, to support deeply ingrained ideologies! My surprise escalated, especially when encountering unpredicted differences: diverse people, beliefs, and classes. SHOCK. Resounding shock and grief (I will spare the gory details). The whole world isn't Hyper-Calvinist?
In the beginning:
With the love and support of many professors, faculty, and students, alongside ample time spent with an eclectic range of theological books, insightful conversations, and private reflections, I can now joyfully proclaim that I have seen the light! Well, a light, and one among many. My theological education at VDS continues to teach me how to step outside myself and discover the ever-evolving and exciting world of belief. I have stepped outside myself and into a place where hope perseveres—where people's stories are the beauty that composes life, and I only wish I had the time to listen and enter into all of the stories! The God I have come to love and know reflects the multicolored, multicultural, and the multitudinous embrace of ALL God's glorious creation. I no longer merely recite, "God is love," because I have learned from experience that God is love.
In the midst of my transformation, I have often wondered how my former self would greet the newly reawakened me. And I am sure that the old me would enter into a series of foreboding judgments, even going as far as calling myself a "Mystic-Heretic." I rather like the sound of that term, "Mystic-Heretic" and how it simultaneously signifies unfettered imagination and creative contrariness … inclusive love, even limitless possibilities. Indeed, Mystic-Heretic, I am.
Sherri Person MDiv3