by Rhonda Siggers, MDiv2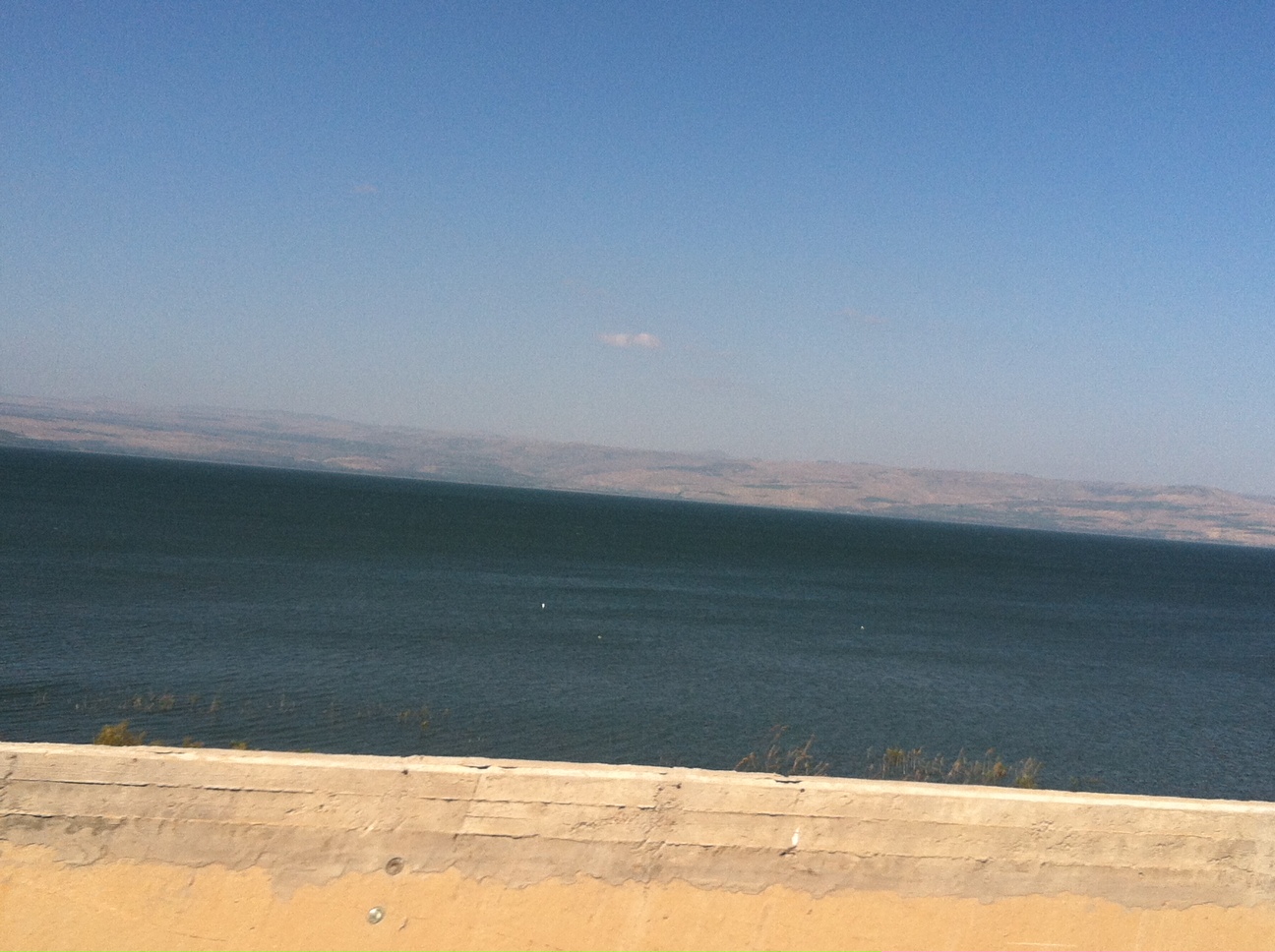 When I was a child, my grandmother traveled the world.  I remember vividly two trips she took.  The first was her trip to Hawaii from which my gift was a hula skirt that I attempted to wear to school as clothing.  The second was her trip to the Holy Lands which included Israel and the surrounding areas.  She had a vessel filled with water from the Sea of Galilee that I remembered looking at every time I visited her.  I was five at the time, and once I was tall enough to reach it, I was disappointed to find the water had evaporated. I lost my grandmother in the fall of 2011, but she instilled in me a curiosity about the world and the Bible.
Fast forward to the fall of 2012 when Dr. Franklin visited my Hebrew Bible class.  As she explained what we would experience, I felt as though this was a chance to encounter what my grandmother had over twenty-five years ago.  While I understood that it was an archeological dig and that it would require a tremendous amount of work, this was a once in a lifetime opportunity.  If it were up to me, I would require a trip to Israel of every Divinity Student at Vanderbilt.  It is one experience to read the Biblical text for its religiosity or its historical context, but making the connection to what you know, or thought you knew about where the stories of the Bible come together, is a powerful experience.
The archeological dig was one aspect of the trip.  It connected me with the land and the text, but the field trips and the exploring that I did on my own is what will leave a lasting impression.  While I was in Israel, I visited Nazareth, Jerusalem (the new and old city), Bethlehem, and several archeological dig sites.  Churches are in abundance, but there were two places where I felt an affinity to God. At the Wailing Wall/Western Wall in the Old City where women and men pray separately, there is something that is inexplicable in the utterances and prayers of women in that space.  Although languages from all over the word are spoken, both the praises and requests are clear.  In that space, I personally felt God's presence.  The other location is the Sea of Galilee.  As we approached it, I was humbled and all I could do was remain silent while in that space.  The sheer awesomeness of both of those experiences is something I will carry with me for the rest of my life.  I am grateful that Vanderbilt assisted in providing me with the opportunity to experience Israel and the surrounding areas.