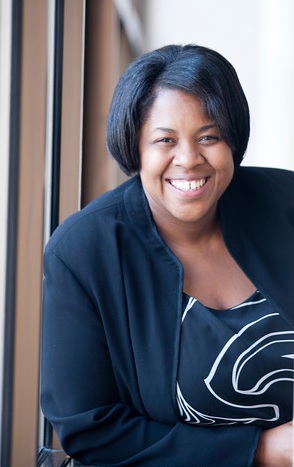 Last month I had the opportunity to attend the Christian Church (Disciples of Christ) Black Ministers Retreat in Johnson City, Tennessee. The Black Ministers Retreat offers an opportunity for participants to engage in conversations on a wide range of topics ranging from community and social action to issues of health and wellness in the Black church.
The ability to participate in events such as this one is fundamental in my quest to become a theological educator concerned with ministerial formation. I came to Vanderbilt's Graduate Department of Religion because, much like everything else in the world, the Church is flawed.  I am just stupid or arrogant enough to think that maybe I can do something about it. I do not think the Academy is a corrective for the Church; instead, I believe that a mutual relationship between the two is the only thing that can facilitate the development of either entity. That being said, it is impossible for me to be the educator that I want to be by hiding behind the walls of Vanderbilt Divinity School or in the library.
I went to the Black Ministers Retreat for the same reason I came to Vanderbilt—to explore my vocational calling, to attempt to figure out what I am doing, to think through the best ways to bridge the work of theological education with the work of ministry in the Church. I went to learn something about the ways in which ministry exists for Blacks churches within the Christian Church (Disciples of Christ), particularly because I am not only new to the DoC but also new clergy. I arrived at the meeting feeling like an imposter.  I spend too much time enmeshed in lexica, ostraca, and history books, to be a minister, right?
Surrounded by a community of Black ministers—even for a brief period time—I reconnected with a side of myself. Being in Johnson City listening to presenters, preachers, and teachers talk about the real issues that their congregations are facing reignited a hermeneutical impulse that I let dwindle over the past few years. I left asking questions. Does the Bible/Hebrew Bible have anything to say about the Church's stance on immigration reform? Cancer rates in the Black community? Obesity and wellness in the Black church? What is the message that I will carry to my students in the classroom to help them deal with these very real issues in their congregation?
I left with a renewed sense that everything that I have to get out of my educational process cannot be received in the classroom. I left reminded that the Church, more specifically the Black church, has just as much to teach me as I have to teach them.
Reverend Yolanda M. Norton, M.Div, MTS
PhD Student, Hebrew Bible and Ancient Israel, Vanderbilt University
Theology and Practice Fellow
FTE Doctoral Fellow