Each year, VDS invites returning students to offer words of advice to the incoming class. We hope these stories and lived wisdom will help you navigate your own path at Vanderbilt!
by Robles, MDiv'17
As a people of many beliefs, ideas, identities, experiences, and walks of life, may I be able to use this reflection as a platform to encourage mutual connection, providing guidance and advice to the hearts and minds of all of your new beloved in this community. Blessed be.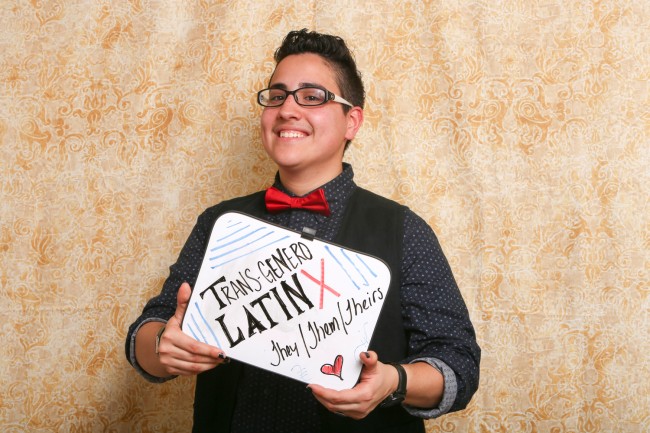 As you begin your journey at VDS, I enter my second year in the M. Div. program. Having only had a year of experiences at VDS I cannot say I have it all figured out, yet I hope this advice is useful for many and does not bring about unnecessary anxieties.
As I moved through my first year at VDS, all of my challenges were interconnected with various aspects of my own identities, histories, and experiences. In my experience, you have to be willing to have your life paradigms and ideologies deconstructed, shifted, and/or renewed. Some students may need to know or already know how rigorous and demanding the experience of graduate school might be. The one thing I was not prepared for was knowing how challenging divinity school would be simply because it is divinity school. Being in the halls of VDS my first week, I did not have a sense of how this particular experience would affect my sense of self, how I relate to people, and the need to create new practices of self-care.
At some point throughout this year you may find yourself asking an array of questions such as: questioning whether divinity school is the path for you, wondering, 'why I am doing this?' 'What is the point?' 'Why is graduate school so exhausting?' 'How will this relate to what I am interested in?' 'In what ways may I be able to apply this to my life and/or in community?' 'What will I do with this degree after I graduate?' 'How is it that this professional degree just got personal?'
More questions like these may hit you as you move along in the program, but it is okay to have these questions. Hold onto them. Nurture them. Honor these questions and the struggles behind them. Holistically invest yourself in what you are doing here. But remember to take a step back as needed. You are not alone. There is community at VDS, at Vanderbilt, and in Nashville. Seek it.
Also, invite people into the conversation. There is always room to grow and learn. Be honest, open-minded, and introspective of your own context and identities. Speak only your truth and let the voices of other people around you be heard, acknowledged, and received.
Many of my peers say the first year is the hardest. Believe it, and do not give up. Ask questions. And be humble in your learning so that everyone can learn. Professors at VDS are great and you will have time to meet them. Turn to them and/or experienced students for additional help. Also, I suggest you take advantage of the different academic, professional/personal services and opportunities that VDS and Vanderbilt at large has to offer.
Final tips: Eat and sleep well. Make a schedule. Read your class syllabus. Back up your assignments. Read your emails. Make time for people. Attend activities. Explore Nashville and learn from people actively doing amazing work! Ask for help when you need it. Use resources available to you. These may be some of your worst and some of your best times. Have a good time and enjoy the journey.
To all first year Vanderbilt Divinity School students, may you receive this warm welcome! See you at convocation!
Blessed are you who listen to the stranger; may your heart and mind be open to people speaking their truth.
Blessed are you who change their perspectives; you will have new knowledge to share.
Blessed are you who fight for justice; may you be strengthened and supported as you continue to build community, responding to the active and eternal call of justice.
—
Robles
Gender Pronouns: they, them, theirs
Vanderbilt Divinity School, 17'
M.Div. Candidate
Vice-President, Vanderbilt Latinx Seminarians
Co-Chair, GABLE Vanderbilt Divinity School