In collaboration with the Owen School of Business at Vanderbilt, the Divinity School offers students the opportunity for immersion experiences through Project Pyramid, which is a Vanderbilt University interdisciplinary, student-led program that uses in-classroom and hands-on learning experiences to meaningfully engage with socially conscious organizations across the globe, while establishing market-driven solutions that help fulfill their missions. In recent years, students in the program have traveled to India, Nepal, Bangladesh and South Africa, as well as New Orleans, Tupelo and Nashville.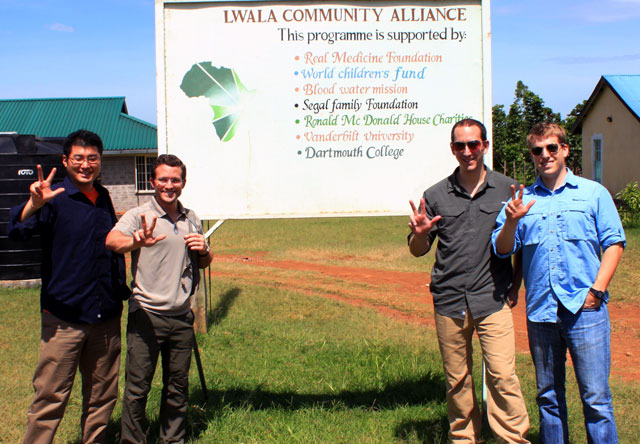 About Project Pyramid
Project Pyramid is a Vanderbilt University organization dedicated to ending global poverty. Through its three values -- Sustained Partnerships, Education, and Responsive Action -- Project Pyramid looks to alleviate global poverty by targeting the future leaders of business, education, law, medicine and religion: Vanderbilt University graduate, professional and undergraduate students.
Our Values
Sustained Partnerships: Bringing together Vanderbilt students from multiple disciplines and building relationships with community organizations.
Education: Learning from other students in the classroom and encountering poverty in the community.
Responsive Action: Defining a response in conversation with the community and academic scholarship.
Our Vision
The convergence of many discipline's perspectives and opportunities for collaboration with communities experiencing poverties leads to sustained attention to poverty beyond Project Pyramid.